Disclaimer: This article may contain affiliate links which means we may receive a small commission for purchases made through these links.
The New York Asian Film Festival is a yearly event in New York City that showcases different Asian movies. Subway Cinema operates NYAFF and founded by Grady Hendrix. There are lots of movies to choose from around the South East Asian country. It is a great privilege to be part of this NYAFF and watch the film, Han Dan.
I am a fan of the actor George Hu to start with, and I love movies that are based on true stories and/or history. I've been keeping an eye on this movie, and I wanted to watch it as I am curious about the story and one of Taiwan's rituals.
Han Dan is one of the 3rd important rituals in Taitung Taiwan. The Director grew up in this place and wanted to make a movie based on this cultural event that happens in their town. Growing up, he always wondered what's the story behind these men who volunteer to be up there. Then they started to do their research around the town and ask everyone's story behind it, and that's how they come up with the movie. On the other hand, the leading actor of this movie, George Hu is born and raised in New York, USA. Both parents are Taiwanese blood but lived and raised George Hu here in the USA.
George happens to quit his job in New York after his College graduation to accompany his mother to Taiwan to visit family and friends. It also happens that one of their family wanted to venture in the film industry and selected George Hu.
Han Dan is a yearly event that happens every 15th day after the Chinese Lunar Year. Taitung Taiwan is not the only country or town who practice this ritual.
Below are the countries who do Han Dan ritual:
Taitung Taiwan

Hongkong

Across China
They believed that bombing the diety Han Dan to fear the cold can help them get rid of the disease that happens in Taitung Taiwan a long time ago, and then this becomes a ritual in some places. There are so many stories, but they believed it blesses the man for the year ahead.
wealth

prosperity

good fortune

and success
We enjoyed the movie, and we can't believe this ritual existed in some parts of the world. This event draws Tourism visitors in the area who celebrates and practice this ritual. It makes travelers curious and wanted to witness this event in person. Moreover, I am one of these people.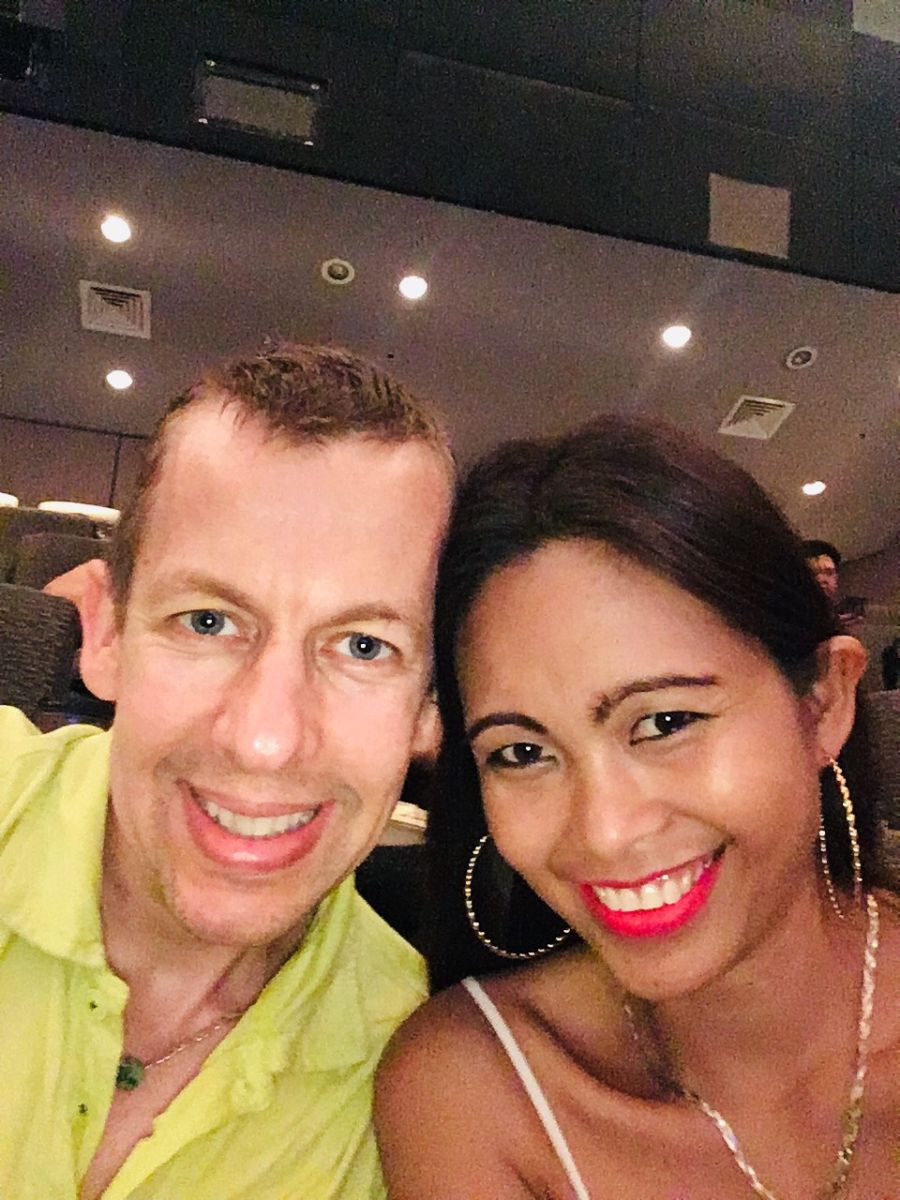 They did great in putting this movie together, my husband and I are lucky to witness this in the NYAFF and able to see my favorite actor. I've been wanting to watch this movie since then and been hoping this to showcase worldwide so all the fans around the world will be able to view this. I never expected this great opportunity, and even I don't have time to chitchat the leading actor George Hu. I can say that he is a good man and approachable to his fans, especially how I ambush him for autographs.
The New York Asian Film Festival is held in Lincoln Center this year from the 28th of June to the 14th of July 2019. There will be a total of seven films who will vie for the Best Feature Film this year and one of them is a Filipino who is actually from my home town in Cebu name Kenneth Lim Dagatan. But I am a fan of George Hu so I am hoping his movie can get this award. If you wanted to read more about NYAFF click it here.
Below is the 3rd edition of the main festival competition for Best Feature Film:
Moon Sung-ho's 5 Million Dollar Life (Japan)
Kim Yoon-Seok's Another Child (South Korea)
Huang Chao-Liang's Han Dan (Taiwan)
Nojiri Katsumi's Lying to Mom(Japan)
Kenneth Lim Dagatan's Ma (Philippines)
Yi Ok-Seop's Maggie (South Korea)
and Wu Nan's Push and Shove (China)
The following is a list of articles and youtube videos for you to browse if you're interested to know more about the movie Han Dan.
Interview with the Director and the actor George Hu
When I found out that the movie Han Dan will be in New York City, I am excited to go and watch it! I'm glad that it happens on a Sunday as the parking is easy peasy. I did research right away on how to get there and where to park. I found the website Spot Hero it is a great site we paid $22 for parking, but when we get there, we couldn't find the parking garage. We called the company and explained to them that we couldn't trace the parking garage and they reimburse our money with no problem. We ended up parking on the street it is two blocks away from Lincoln Center. It is on the left side facing Lincoln Center beside St. Paul The Apostle Church.
It takes us seven minutes of walking to get to the theater and they put all the fans in one room while waiting to be seated in the theater for watching Han Dan Film. The fans watched the movie together with the Director and George Hu and his family and friends.
The movie takes at least two hours to watch and another hour for the questions and answer portions. George Hu fans got to interact with him like his own friends. I wish we have the opportunity to interact with him but we are in a hurry to go back home as it is an unplanned trip and hubby needs to get to work on Monday morning.
The trip takes 6 hours plus in going to the city without traffic on a Sunday morning and when we left in the evening around 7:00 pm we easily maneuver the traffic and it's not that crazy as on the weekdays. If you want to know more things to do in New York click it here.
Other Things To Do In Visiting New York City For A Day
Goes to Times Square and get your awesome picture there.

Walk-in Central Park while listening to the birds' chirp.

Eat-in one of the best restaurants in the city.

New York City has some of the best pizza.

Visit St. Paul The Apostle Church two blocks away from Lincoln Center.

Watch a live show from the best performers and artists in the city.

Jollibee on 8th Avenue near Times Square or you can drive to Queens New York.
Disclaimer: Some links in this article are affiliate links, which means that if you purchase through them, I receive a small commission at no extra cost to you. This helps cover the cost of running this blog. Thanks for your support!