Disclaimer: This article may contain affiliate links which means we may receive a small commission for purchases made through these links.
Right when we thought things were finally going to start returning to normal, this new omicron variant pulls us right back to the way things were at the beginning of the year. We were supposed to finally be able to plan our long-awaited trips to see friends and family that we have been longing for without a hitch. While many accomplished that goal, some of us decided to postpone yet again out of fear of catching the new variant.
Well, now that the new year has begun and the craze of the holiday travel season has wound down, perhaps now is a better time to travel. However, with the variant making the rounds, perhaps taking to the roads is a safer bet to reach our destinations than hopping on a plane.
The developments we've seen thus far with these new changes to travel give a clear signal of how things will go in the next couple of months traveling internationally and domestically. We'll need to be more vigilant than ever and take any and all precautions required to protect ourselves.
Getting to Mexico
To what extent does this affect us who want to head south of the border? According to a study, Mexico is one of the countries that has remained accessible to tourists for both business and pleasure. You will not be needed to present a negative PCR test upon entering the country, but you will have to complete a health declaration form and scan the QR code it creates when you cross over. Sanidad Internacional is a health organization in Mexico that you should call if you start experiencing symptoms during your visit.
Staying safe on the roads
Now, if traveling by road is the way you want to go, then you really should consider getting some protection if you don't have it already.
We all know dealing with insurance is not something we ever look forward to, which is why some people avoid getting it altogether. That is only because people fear that they won't be able to understand all of the legal jargon and end up paying for coverage they don't need.
That is what this article is for, to break down the ins and outs of the industry, so you feel more confident hitting the road with the right coverage.
Let's Begin
If you weren't aware already, insurers consider your driving record when issuing you a policy which makes total sense, by the by.
An Overview of the Car Insurance Industry
Auto insurance companies must ensure that their premiums outweigh the amount of their claim payouts to stay afloat financially; it's how they make a living.
So, of course, insurance firms are still in business after they sell you a policy. As a result, if your driving record deteriorates—or if your newly licensed teenager engages in some reckless driving—your insurance provider will absolutely either raise your premiums or reconsider whether to continue covering your vehicle and family (if accidents occur often).
What is even the point of submitting a car insurance claim after a collision?
You should always file a claim at the earliest opportunity possible! If you don't, then your insurance provider will have a difficult time gathering evidence to use in your favor because, as with any investigation, time is of the essence.
If you collide with another person and you don't file a claim, the other driver may decide to do it themselves, and that wouldn't be good for you.
Whether the police are already on the scene or not, please don't waste your time trying to negotiate with the other drivers not to file a claim; it can backfire on you hard.
Why? Because there are certain injuries that aren't as obvious or immediate as a bone fracture or a gash. That once-agreeable driver could reconsider their "no-filing" agreement to you after an accident leaves them with growing body pains that can appear hours or days after the accident. Their mountain of medical bills could become a good incentive for you to get sued.
There are strong legal teams at the finest car insurance companies to support you in the event of a lawsuit.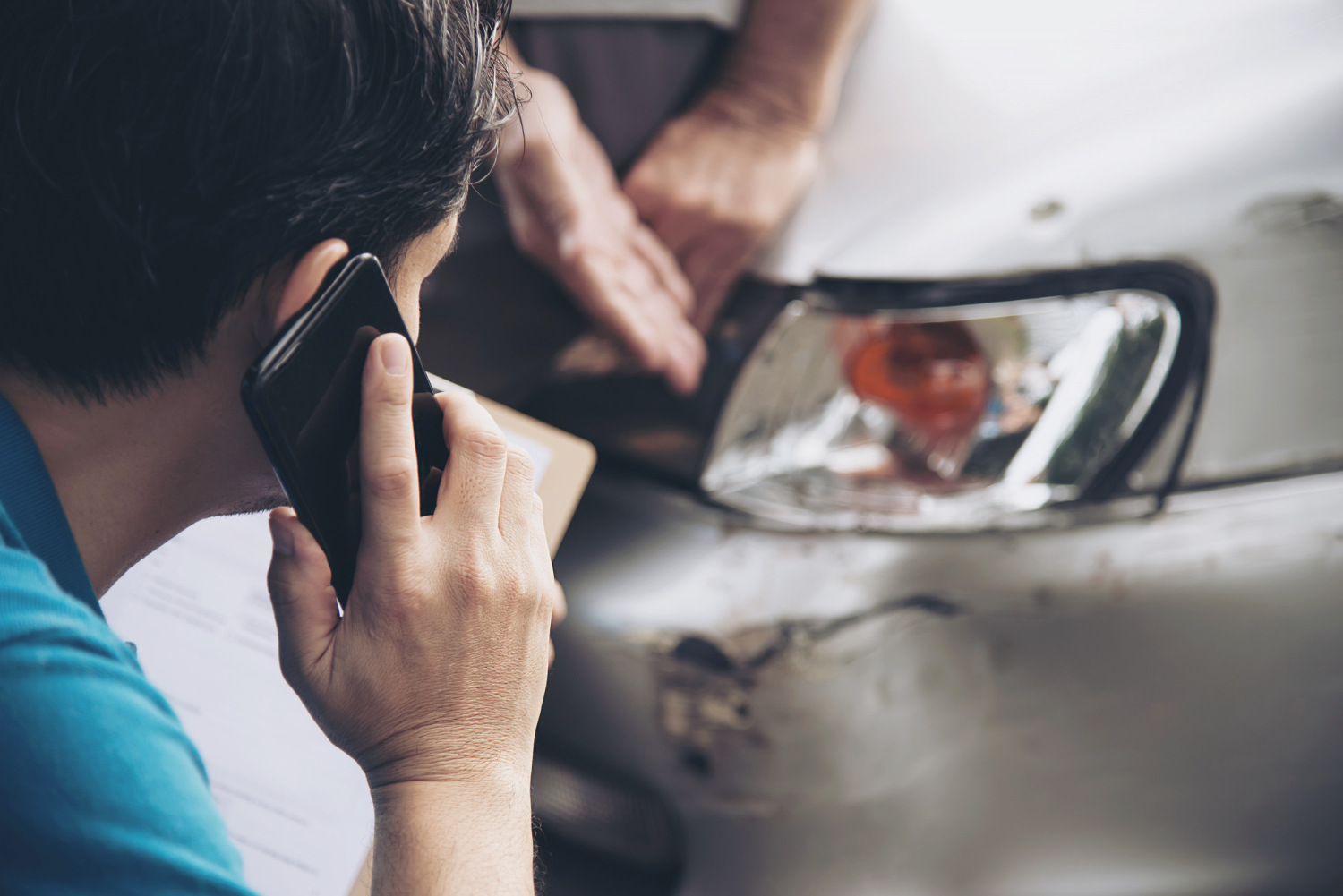 It's difficult to predict how much your premiums will rise.
Your insurance premiums will be raised based on the expected magnitude of the claim; for example, getting into an accident with a corvette is worse on your premiums than an accident with an old station wagon. Injuries or worse will cause rates to skyrocket.
Repair or replacement costs for any other sort of damage will also be taken into account when calculating your damages. In order to determine premium increases, insurers utilize a variety of different methods and factors, making it impossible to predict exactly how much your rates will rise.
Insurance companies penalize drivers severely if they cause a large enough accident, and penalties like increasing your premiums have been consistently growing.
As an example:
Having to make two claims in the span of a year might cause your insurance premiums to more than double if you're lucky. However, if you manage NOT to submit any further claims during that time, the increased rates will stay with you for around three years.
Auto insurance and collisions are two of the most expensive parts of owning a car. Determine how much you can afford before deciding. Making an educated/patient decision is always best instead of rushing into things as some people tend to do.
How to Keep Your Auto Insurance Rates from Going Up?
When it comes to the skill of safe driving, simple sense rules such as respecting speed limits, following the instructions on street signs, and paying attention to traffic lights will help keep you and your bank account safe.
So, if you have a young driver in your household, it's imperative that you teach them appropriate driving etiquette. A driver with little experience is a risk to themselves and the people driving next to them on the road.
Consider enrolling your children in a driver's training program and limiting the number of people (distractions) who can ride with them (Don't let them become their friends personal uber).
Also, practice what you preach by showing how a responsible driver is supposed to act; people learn better by example than by just listening (as all parents can attest, teenagers usually ignore you when you only tell them to do something). Also, texting and driving are incompatible activities, so DON'T do it.
In conclusion…
Prior to making a decision, I advise evaluating your finances and budget for car insurance and making sure you never have to use it. It's a wise decision from a financial point of view. Remember this sage advice; it is better to have it and not need it than to need it and not have it. Drive safe out there!
Disclaimer: This content including the graphics is a guest post written by www. money.com management as a way of advertising their website and products. It's not a sponsored article and it is all credit to the management.