Rode's Road Trip: Family Fun Stop in Fairfax, Virginia
Disclaimer: This article may contain affiliate links which means we may receive a small commission for purchases made through these links.
One of our fun stops on our recent family road trip was in Merrifield Fairfax, Virginia. My brother-in-law and his wife and baby arranged to meet us in Mosaic District. I'm glad Jonathan considered the ages of his niece and nephew as the area he chose had more to offer families than just lunch.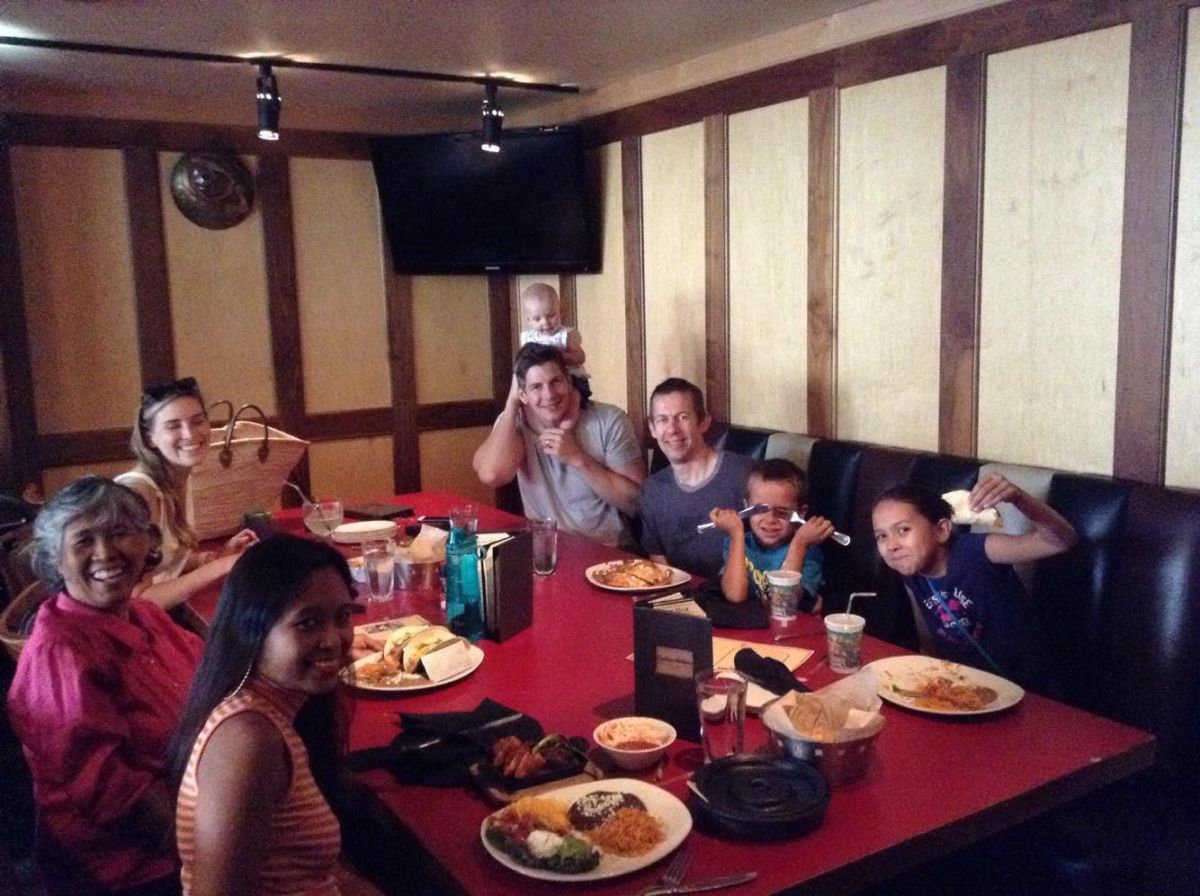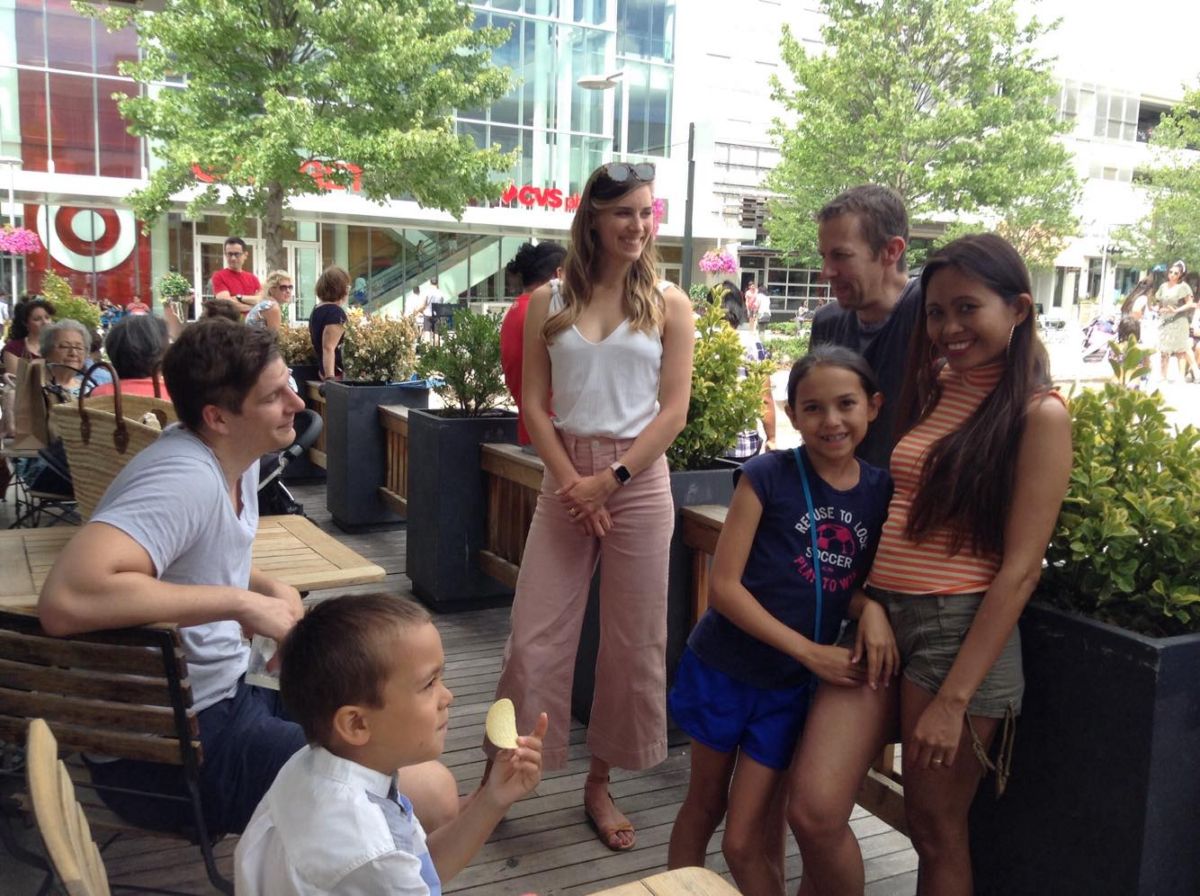 This area in Fairfax is called the Mosaic District. It is an upscale shopping area with many restaurants to choose from — American cuisine, Asian, Italian, Mexican, and many more. We decided to dine in a Mexican Restaurant called Cyclone Anaya's Mexican Kitchen. The ambiance has a Mexican feel to it. We ordered a variety of food, and honestly, the servings were big. It's on a pricer side, but we brought the leftover food with us for later eating. For five adults and two children, the bill was less than $100.
The District has so many things to do as a family aside from eating in great restaurants and or shopping in Target and other upscale shopping stores. Below are the lists of things we did enjoy during our visit to the area. If you want to learn more about the Mosaic District, read it here.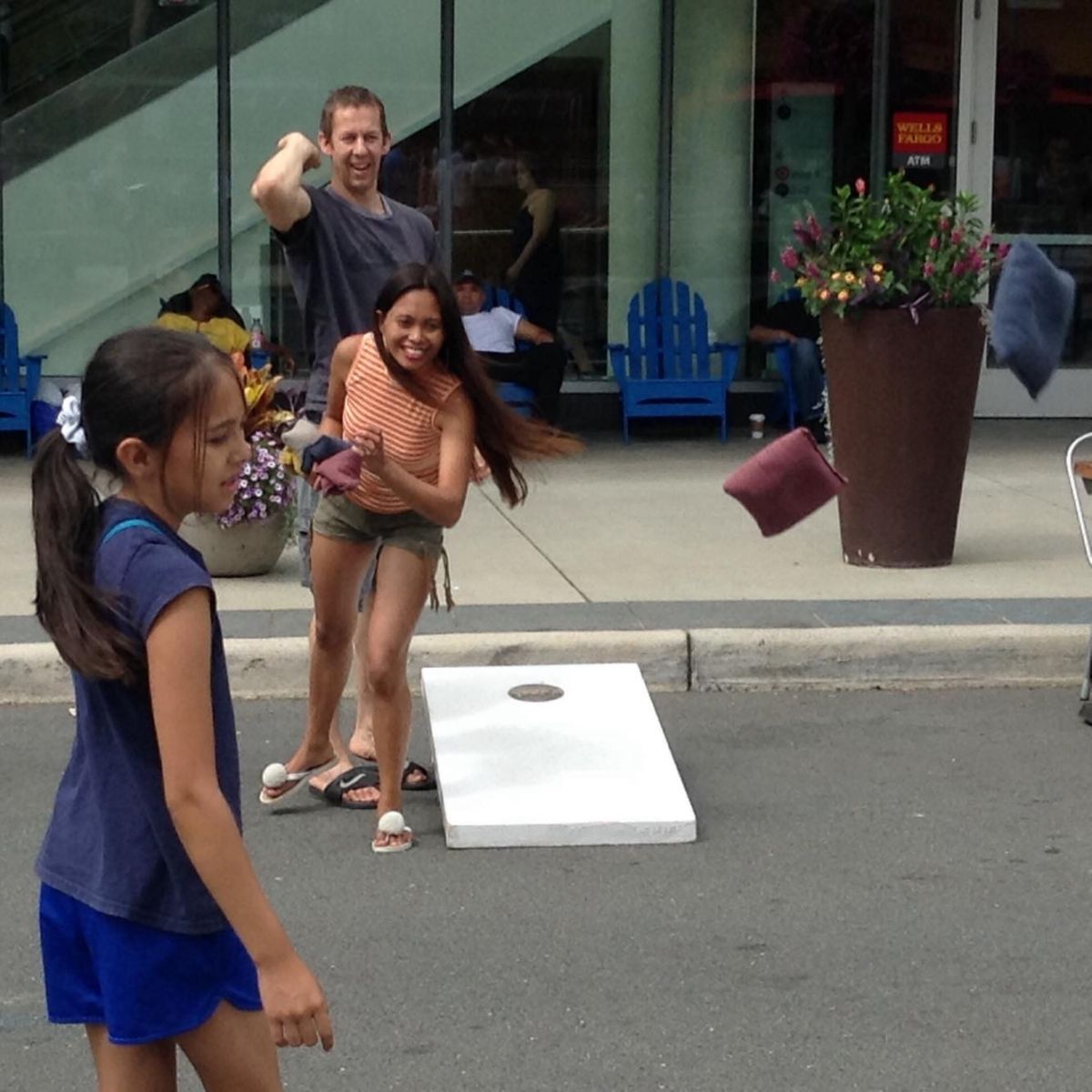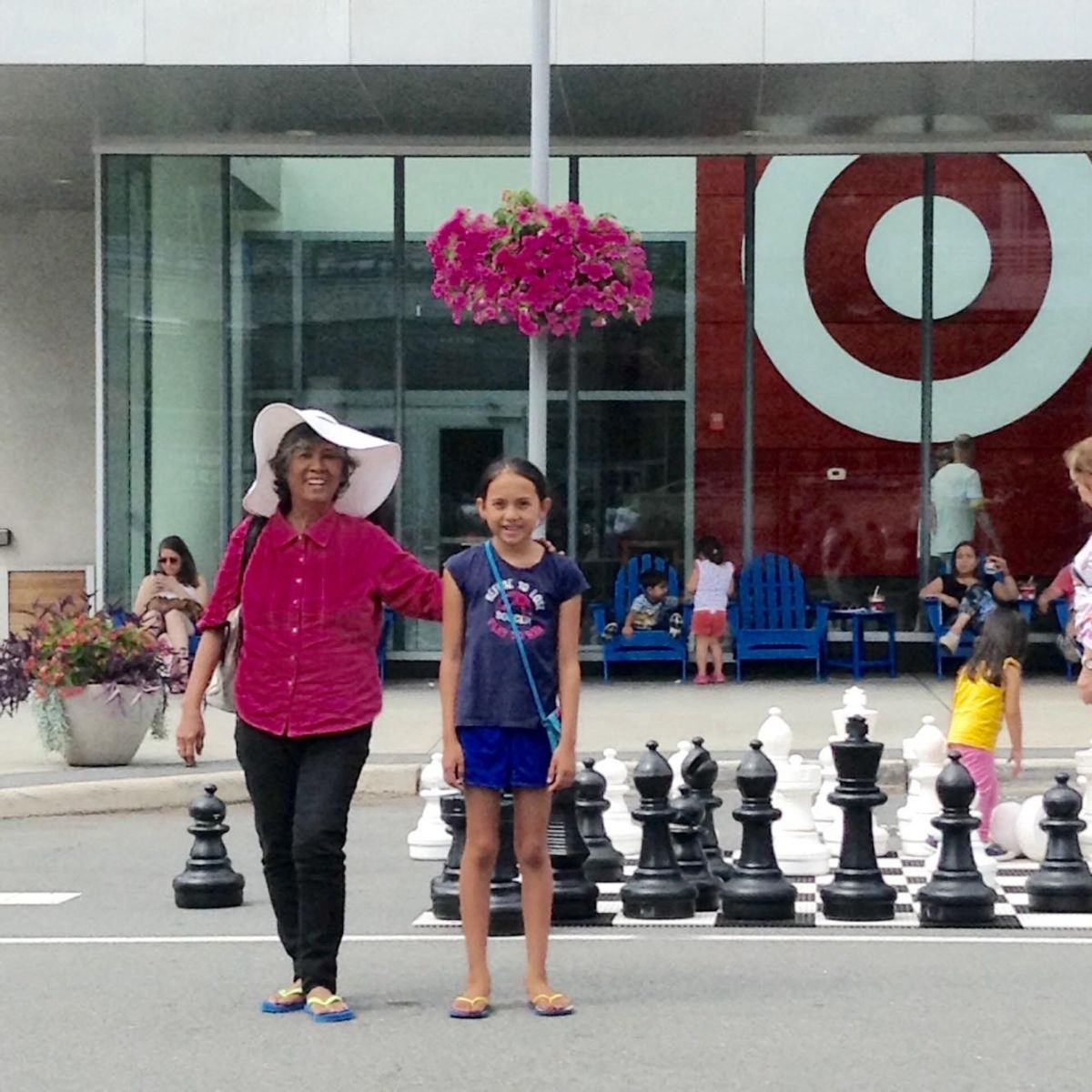 Things To See And Do In Mosaic District
So many restaurants in the area. There are lots of choices for picky eaters.

Aside from upscale shopping centers, there is a big Target store across the street, that's great for your shopping needs. I did our quick back-to-school shopping there.

If your road tripping with younger kids, be sure to have their swimsuits and towels ready as they have a water fountain that the kids can enjoy. Kyle jumped right into it after we ate our lunch.

You can choose to purchase coffee and sip it while watching your kids enjoy the water fountain. You can sit in the shade or bring a picnic mat and enjoy the sun rays. And oh, don't forget to put your sunscreen on as it can be scorching hot during the summer season.

They have fake grass, so it is safe for the younger kids to roam around and enjoy the weather and the area.

There are a few hula hoops for the kids to enjoy swinging it on their hips or rolling it along the ground. I saw a lot of kids do that and it was so fun to watch. Keira's so good at hula-hooping she could do it forever! We had to make her stop so we could move to the next game.

The road across from Target is blocked off. They call it "green space." You can find more things to do here as a family. There is a chessboard, checkers, two ping-pong tables, and Corn Hole.

Alongside Cyclone Anaya's is a theater called Angelica Film Center. A perfect place for the family to watch some movies and enjoy it. The Film Center holds a lot of events from the highest independent quality art to specialty film and theatrical environment.
Other Things To Do In Mosaic District
They also offer movies from 7: 00 pm to 9:00 pm every Sunday, starting June 2nd to September 1st. If you want to look at what kind of movies they offer, here is the schedule.
They also display some fresh fruits, vegetables, meat, cheeses, and much more every Sunday from 9: 30 am to 2:30 pm. Through the years, some of the vendors got to be the favorites of the locals living in the area. They called it FreshFarm Farmers Market.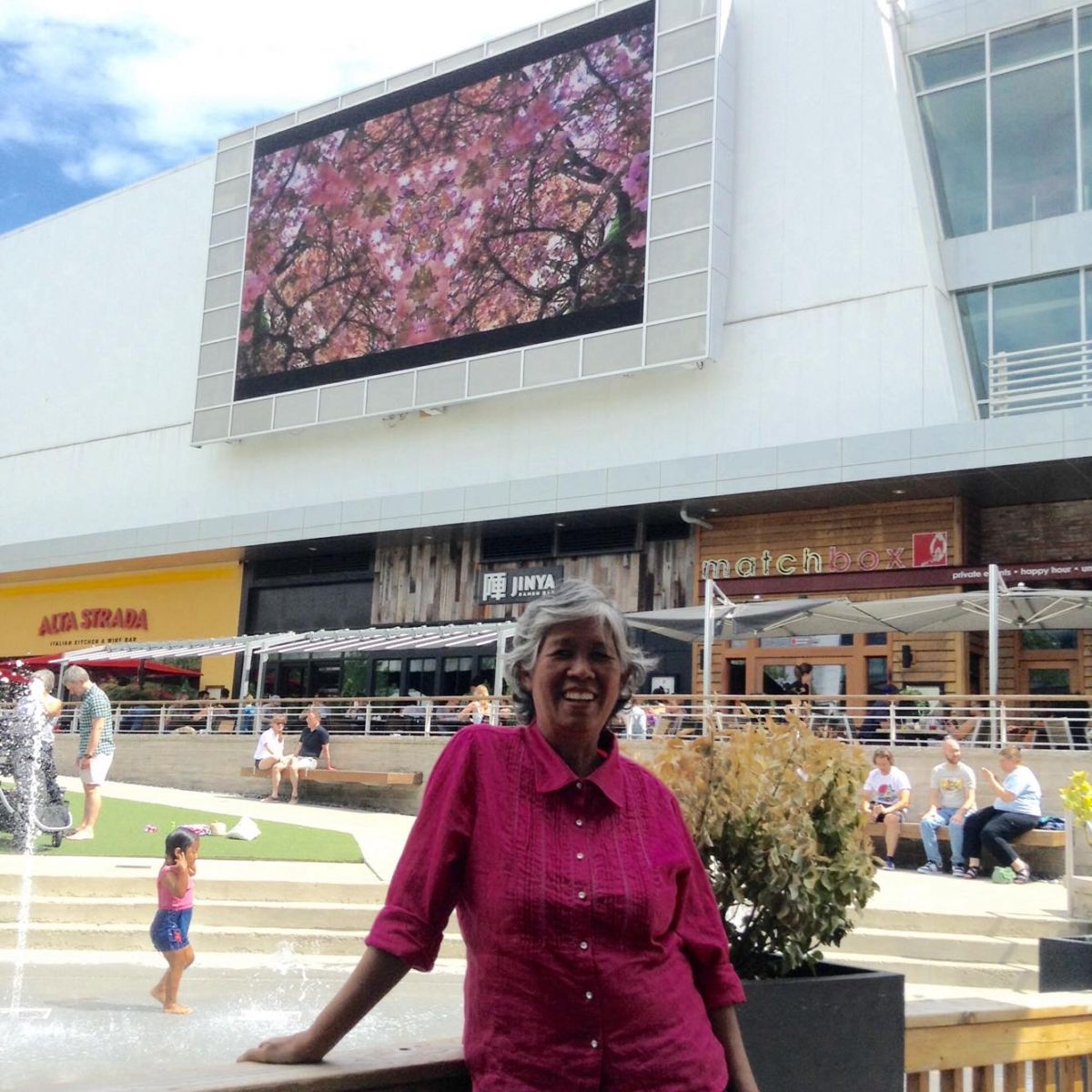 How Many Hours Can You Spend Time Here As A Family?
The answer to this question is it just depends on each family as each of us is different. But in my experience, families who are not in a hurry can easily spend time more than three hours here. We ran out of time, and my daughter was not able to enjoy the water fountain because it would take too long for her to change into her swimsuit. We did let Kyle get wet for a bit, then went shopping after we changed his clothes. And we played Corn Hole and the pingpong table as a family. It was fun! Keira got hooked and learned how to play ping-pong faster than we expected while Kyle needs more time to get used to it.
We spent a total of three hours in this area as a stopover on our way to Washington, DC. If we hadn't had a deadline to meet, we could have spent more hours in Fairfax. But Keira and mama were eager to continue our journey as they wanted to rest before the presentation.
I found the Mosaic District an excellent stop for people traveling from either the south or the north. If this part of Virginia can be in your route during your road trip, it is an excellent place to make a stop and for the kids to enjoy. I, honestly, would love to stop here again if ever we will be on our way to Virginia Beach or on our way south.
Navigating Mosaic District
It's easy to find this district from our phone map. It took us almost four hours from the Pocono Mountains to arrive in Fairfax and then another 30 minutes to drive to Washington, DC. The traffic was bearable when we hit Vienna, VA. We were surprised to see that the road was so quiet on a Saturday afternoon at around 3:30 pm on our way to Washington, DC.
Where To Find Parking?
We were worried when we arrived in Fairfax that there might not be parking available, but to our surprise, there is ample parking at the Target parking garage. There is free parking available in multiple garages throughout Mosaic. You can also find parking in the Metro Dunn Loring-Merrifield Station (Orange Line).
Other Articles From Our Summer Road Trip 2019
Disclaimer: Some links in this article are affiliate links, which means that if you purchase through them, I receive a small commission at no extra cost to you. This helps cover the cost of running this blog. Thanks for your support!