Rochester Lilac Run Is The Perfect Event To Experience Running
Disclaimer: This article may contain affiliate links which means we may receive a small commission for purchases made through these links.
Rochester Lilac Festival happens every spring when the lilac flowers start to bloom! There are 500 varieties of lilac flowers along Highland Park. Rochester finest horticulturalists planted thousands of flowering shrubs along Highland Park South slope in the year 1890. After eight years, in the year of 1898 thousands of people started to come to Rochester to witness the blooming lilacs in different colors. People arrived by trains or trolley to be here in Rochester.
They then formalized the event and as the crowd started to grow another 40 acres of land is given and made the government officials able to create more space to accommodate the festival-goers. It didn't stop Rochester for letting people know this event existed despite the great depressions in the city. The city humanitarian and volunteerism step in and made the event happen until today.
Nowadays, Rochester Lilac Festival flocked by total 500, 000 people each year to be part of the festival and see the growing lilacs. The Lilac Festival has so many things to do during the event all walks of life can join the fun may you be a single, couple, family with small children or in bigger groups.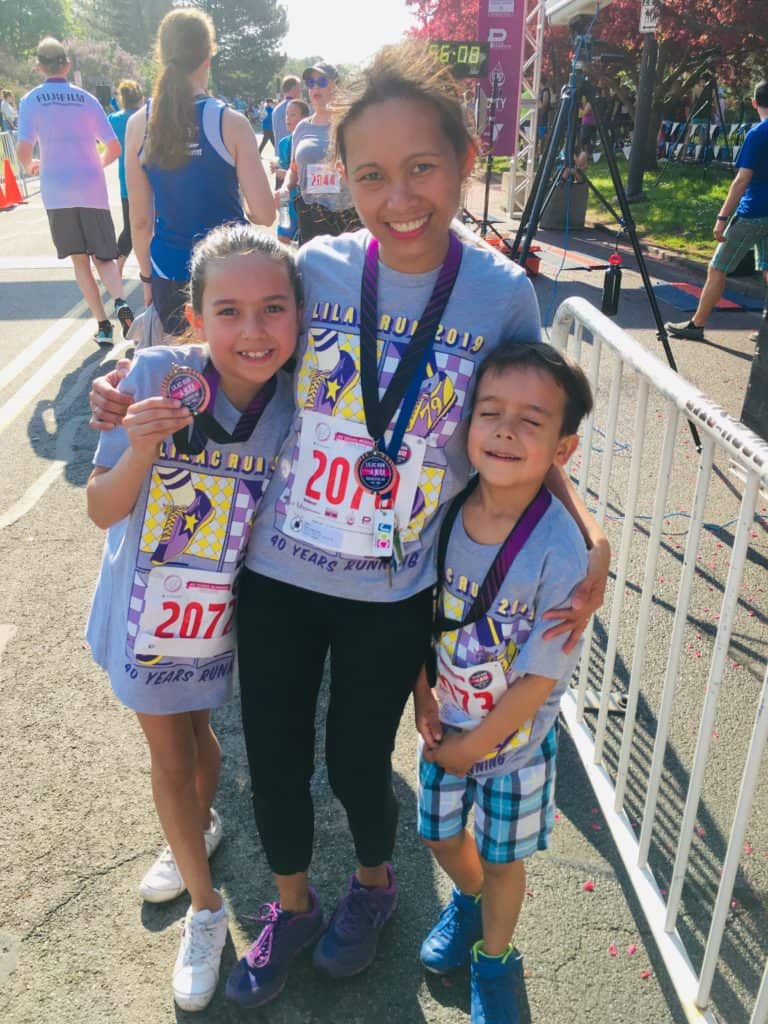 Things To Do In The Festival
It always starts with a grand parade.

There are wine tasting for people who love beers and wine.

Kids ride for families who have smaller kids like airplane rides, Ferris wheel, caterpillar rides.

Inflatables of a different kind.

Individual and or special activities from different companies who joined or have a booth in the park.

Musicians play at different times and days during the event. You can enjoy various genres of music.

A lot of artists, local or national, come to Rochester to sell their beautiful works. May it be pieces of jewelry, handmade crafts, paintings and many more.

They create games for small kids to have fun and or families.

There are lots of food truck to choose from at the park.

Participate in their lilac run every last day of the festival. You can choose 10k, 5k, and or donut dash.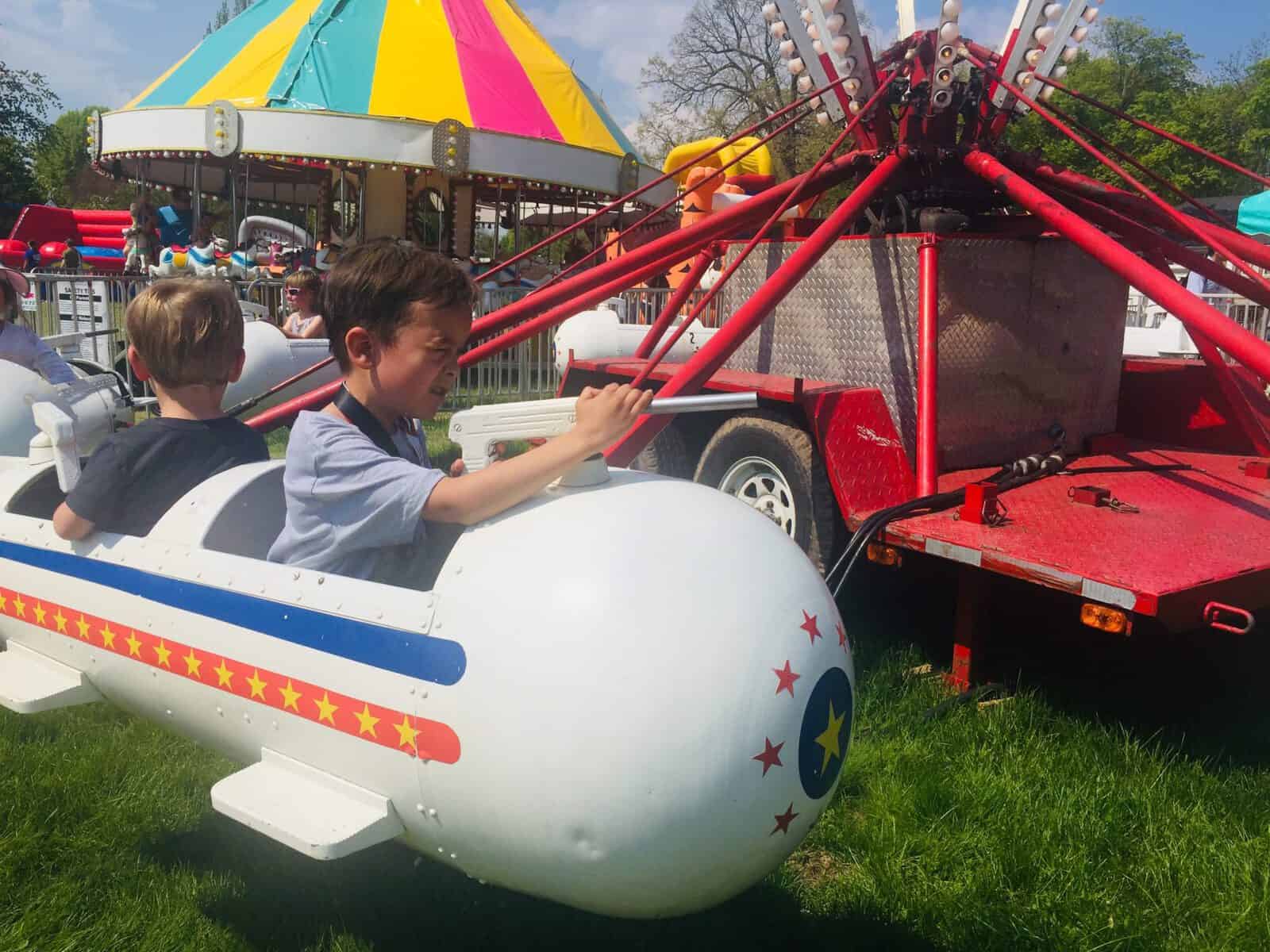 In this festival, they are so many things to enjoy, and we used to enjoy it during the parade moment, but since my daughter started to run the Lilac Run with her school team, then we now switch it to the last day of the event.
This year is special to us as my son is begging to run since he was four years old, but I am not confident if he could do it though but glad I trusted my instincts that it is too much for him to do the 5k for his age. He's a fast runner, but maybe he needs to be trained and knows the proper ways to do it.
I love running, but due to a health condition, I am not confident to always do this. But this year it is my first time to run in the lilac run, and I'm glad my son beg for it as I wouldn't know and write it here how amazing it is to do it during the Lilac Festival.
I couldn't stop telling my son how I like the setup and the smell of the lilacs while were passing it. I can't stop thanking him during our journey as it is a different experienced on the previous run I entered.
The 5k run is manageable for a 6 yr old kid that is healthy during the event. If the kid just recovered from sickness after two days, they can still manage it, but it will be slow. My son and I made it 45 minutes to finish the lines while my daughter and my niece made it 31 minutes without prior training.
What Makes Lilac Run The Perfect Event To Experience Running?
They do it early in the morning where it wouldn't be too busy, and your mind is still so fresh.

The roads you are taking a long the run is safer for kids to take if kids are running with you.

The volunteer teams are fantastic; they are there to cheer you up and to keep you going! Full of energy!

There are two stations to drink water if you get thirsty.

They offer a lot of snack choices and drinks after the run, which I always find sweet! My daughter and niece always look forward to it.

The roads along the journey are full of shades in case the weather will be so hot.

Last but not least, the lilac bushes planted along the road. The fresh air in the morning plus the beautiful smells of the lilac is the best you can do. I think I wouldn't mind running there all the time! It's relaxing and refreshing.
I believed that every person here in Rochester who enjoys running, or walking and those who love to run should experience to run in the lilac run even just once in their life.
The festival runs for ten days, and the Lilac Run always happens on the last day of the festival, which is perfect for visiting Rochester and experienced the blooming lilacs and enjoyed the event. Below will be a sample itinerary for you to see what to do during your visit here.
Itinerary:
Day 1
Arrive in Rochester the day before the lilac run to have time to relax and see the city. Whether you like to roam around Rochester City and or check-in what the Lilac Festival fun activities during that day is ok too.
Day 2
Wake up early to eat breakfast either you like to do it on your own or pay extra $5 when you signed up for a lilac run and eat breakfast in the park. If you run the 5k you'll be done around 9: 00 am spending a half-day there will be enough to enjoy it, but sometimes kids don't want to go home especially if the weather cooperates. It is up to you to eat lunch here or try somewhere where the local enjoys going.
Note: The 5k goes first followed by 10k and then the donut dash.
Day 3
Spend your day in the museums. Rochester is home to one of the best museums in the country if you're into history. Here is the link for my previous article to help you with your planning in visiting Rochester, New York.
Note: Bring cash for car parking. If you arrive early before the 5k start, you can park right across to where the event is, but it is twice the price ( $10 ) compared to the nearby parking places ( $5 ). If you don't like to pay you can park 1 mile or more away from the event.
Disclaimer: Please directly contact the lilac run organizers for the next event for the updated information. All opinions are mine based on my experience for the previous years and this year event.