Outer Banks North Carolina: What To Do And See During Your Visit?
Disclaimer: This article may contain affiliate links which means we may receive a small commission for purchases made through these links.
Outer Banks North Carolina is one of the famous places to visit in the State as this area is known for there 100 miles of beaches along Dave County.
North Carolina is one of the tops of my bucket list to visit in the States. I, dreamed of moving in this State as I love what I read online, their way of living, people, culture, and the weather. Our trip started with me liking this place and wanted to check it out before moving somewhere in the State.
I dreamed of visiting this State, but I was looking to Raleigh and Charlotte area for us to get a feel of it. But my sister in law mentioned how they always got to divide the amount for the house rental in the Outer Banks area.
We immediately plan and relay the message to other family members. We collected and gathered our money as our contribution to the 50% downpayment for the next year. Because some of the dates for the upcoming summer already book a year in advance. It was great; we got to spend $200 plus within that year and the other half for the next year a month before our arrival. It's such an excellent experienced to everyone, especially to the kids.
They have many choices for accommodations in the area, but this place is perfect for a bigger group. It's like most of the houses around the neighborhood are all rental properties. The house isn't in the beachfront but manageable to walk from the place we rented. You can bring your bikes if you love riding around them in the neighborhood or on the bike trail. I saw some families drive around the path on the side of the main highway. My favorite thing during our visit is the seafood options and the fresh donuts that are famous in the Duck town.
Why Is This Place Perfect For Bigger Groups?
You get a great vacation house with great amenities and facilities for a fraction of the price.

Great for any kinds of travelers but the bigger group can benefit here.

There are lots of vacation house rentals in the area; it's like the whole village full of vacation rentals.

Renting in one of their vacation rentals in case of bad weather you get to enjoy still as they have many activities within the backyard. For us, we got a hot tub, pool, volleyball, and golf course area.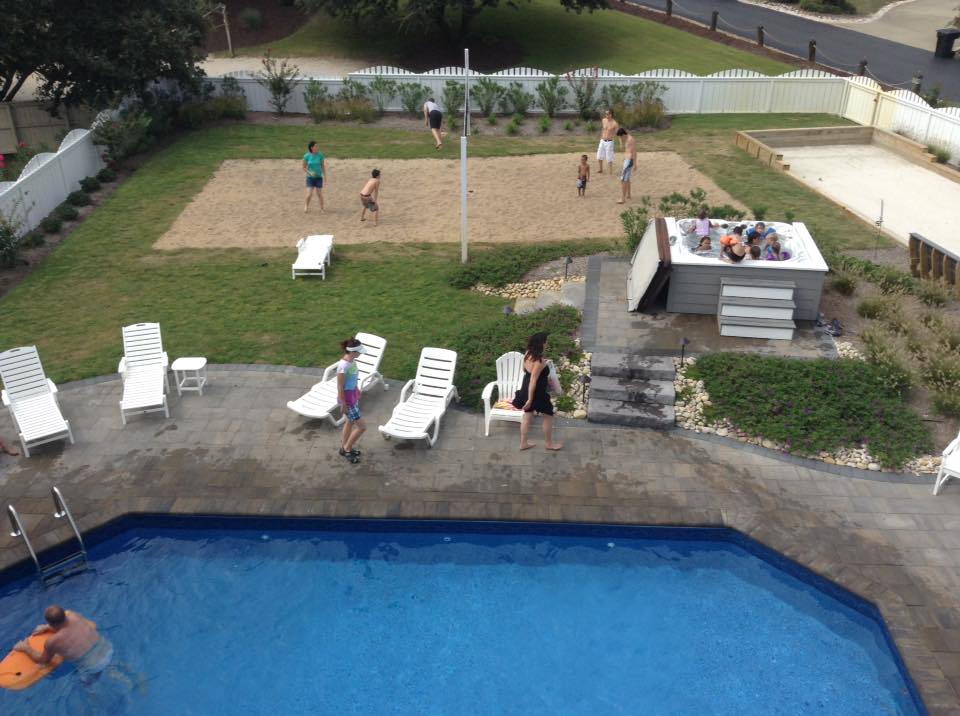 Best Area To Stay in Outer Banks
Corolla

Duck

Kitty Hawk

Nags Head

Kill Devil Hills

Cape Hatteras

Ocracoke
When Is The Best Time To Visit OBX?
It is evident that when we make a trip to the beach, we wanted to enjoy it; so for me the summer time is good, but the place is famous to travelers especially for bigger groups and families during the season. The best month to travel is around 3rd week of August to the first week of September as the weather isn't too hot nor too cold. You still get to swim on the beach and have your suntan while laying in the sand.

There are four seasons for accommodation prices the offseason, preseason, season, and the postseason. And I recommend the dates right before the season and right after the season for saving a little bit of money.
Most days of our visit in the Duck area around 1st week of September the weather is not good. We've been receiving a lot of warning, so we never got to swim at the beach. But the kids enjoyed lounging at the pool and playing with their cousins. So it was not a big deal for us as we still got to enjoy it. My in-laws got to go back last year-end of August, and they get perfect weather all week so I can attest that visiting around this time of the year isn't a bad deal at all if you like to enjoy what Outer Banks offer to their visitors.
10 Things To Do And See In OBX
Jockey's Ridge Park

See Corolla's Wild Horses

Cape Hatteras Light House

Roanoke Island Festival Park

The Lost Colony

Jennette's Pier

Hatteras Village North Carolina

Wright Brothers National Memorial

Donuts on a stick and ice cream

Roanoke and Albemarle Sounds
Things We Didn't Miss Visiting During Our Visit
This Duck donut is the best donuts I've ever liked the only difference here is you eat it freshly made, and you can even see them cook right in front of you. The Duck Donuts is at the boardwalk people loves to walk in there early in the morning.
The crab place that is famous and known as the best place to have when you are around the Kitty Hawk area it is a casual place nothing fancy, but it is yummy for a fraction of the other high-end restaurant. I love crabs, but since I arrived here in the US, I am fun of King Crabs. If you enjoy eating a lot of meat and spend less time digging the crab meat, they have a King Crab Legs available.
If you come here, don't miss to see the wild mustang as it is so amazing to see them in the distance. It's a great experienced for the kids to see it as it is different from other horses. If the weather permits and you have a jeep to drive around the sand, bring swim attire as it is excellent for swimming and practice surfing. The beach area here is vast compared to the Duck area.
It's an excellent place for hiking, flying kites, picnic and swimming along the shore when the weather permits you to do so. I don't recommend in coming here in bad weather especially if you have small children as the sand will blow to your face. It isn't fun at all!
We brought all the kids together in the seashore during at night to do some crab hunting! All the kids love it, and the excitement, smiles, and giggles to each other are priceless! Don't forget this when you are in the beach area.
There are lots of walking trails around overlooking the water, many restaurants to dine in and shops for shopping around. Prices are reasonable and affordable. You can bike, jog, walk, and or ride your car to go there. I love walking around the seashore in the morning for sunrise views and in the afternoon for sunset. We enjoyed it there!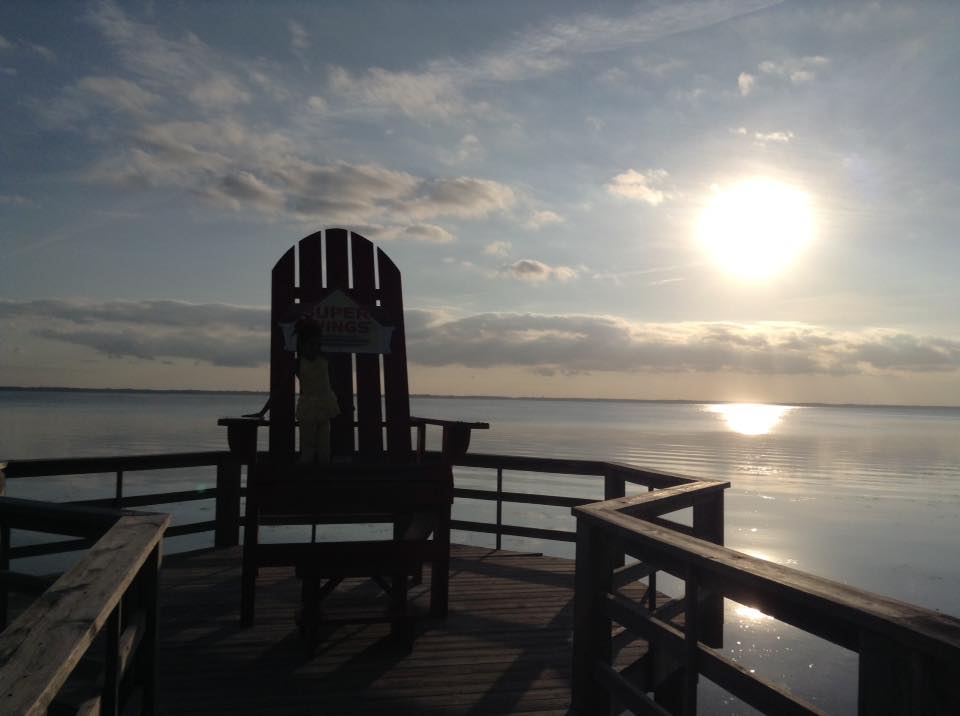 Budget
It depends on which area and accommodation you choose for us we were four households with 23 people total including the two grandmas who were with us during the trip. We were able to fit in the house comfortably, and we divided the payments based on the number of pax excluding toddlers. I believed the total cost of the house is around $2, 000 plus for seven days of the entire stay. For our family, we paid under $500 for the accommodation, not including the food.
Summary:
I find it dangerous for smaller kids to wander even if you are nearby. If you come here make sure you are holding their hands to be sure they are safe! If you are fun of surfing and with smaller children, I honestly find Corolla beach area to be suitable for families with smaller kids compared in the Duck beach area.
I might not be able to visit the city I wanted to see within the State yet. But I am blessed to set foot on America's First National Seashore there are still a lot of things to see and do here, and I can see us coming back to see more around the State to understand the history and its people.
If you like to read more about Outer Banks as a whole they have great detailed information on their website that is very helpful and easy to understand for any travel plans. If you like to know the importance of traveling with family members here is the link.
Disclaimer: All ideas are mine if you have any questions or want further details, please contact the Tourism office and or refer to their website. Weather and prices change over time, so its best to call them directly.