Mount Vernon: Three Hours In George Washington Mansion With Family
Disclaimer: This article may contain affiliate links which means we may receive a small commission for purchases made through these links.
Mount Vernon is a must-visit place if you happen to be in Washington, DC. If you live across the world, I suggest you put this place at the top of your list. If you live nearby and can make a road trip, don't miss doing it! Spending three hours at Mount Vernon is the minimum time needed for you to roam around the area and see the essential sites. That's if you are with teens or adults. But if you'll be visiting with young children and/or with seniors, please allocate more than three hours to explore all that is here to learn and see. You will not be disappointed, especially if you love and enjoy reading history.
Tickets:
If you followed our road trip of 2019, you know we didn't plan to stay overnight in Washington, DC on the way back, but we're lucky because that gave us the opportunity to visit George Washington's home which is close by Washington, DC. We bought our tickets online only two hours before our tour. I didn't do it ahead of time because I made Mount Vernon an option for our trip. My husband visited their website and we got lucky. They were giving a 50% off promotion for the Mansion Tour. If you want to visit the basement and see the slave area, it is not included in the general admission. The website provides a schedule of tour times available.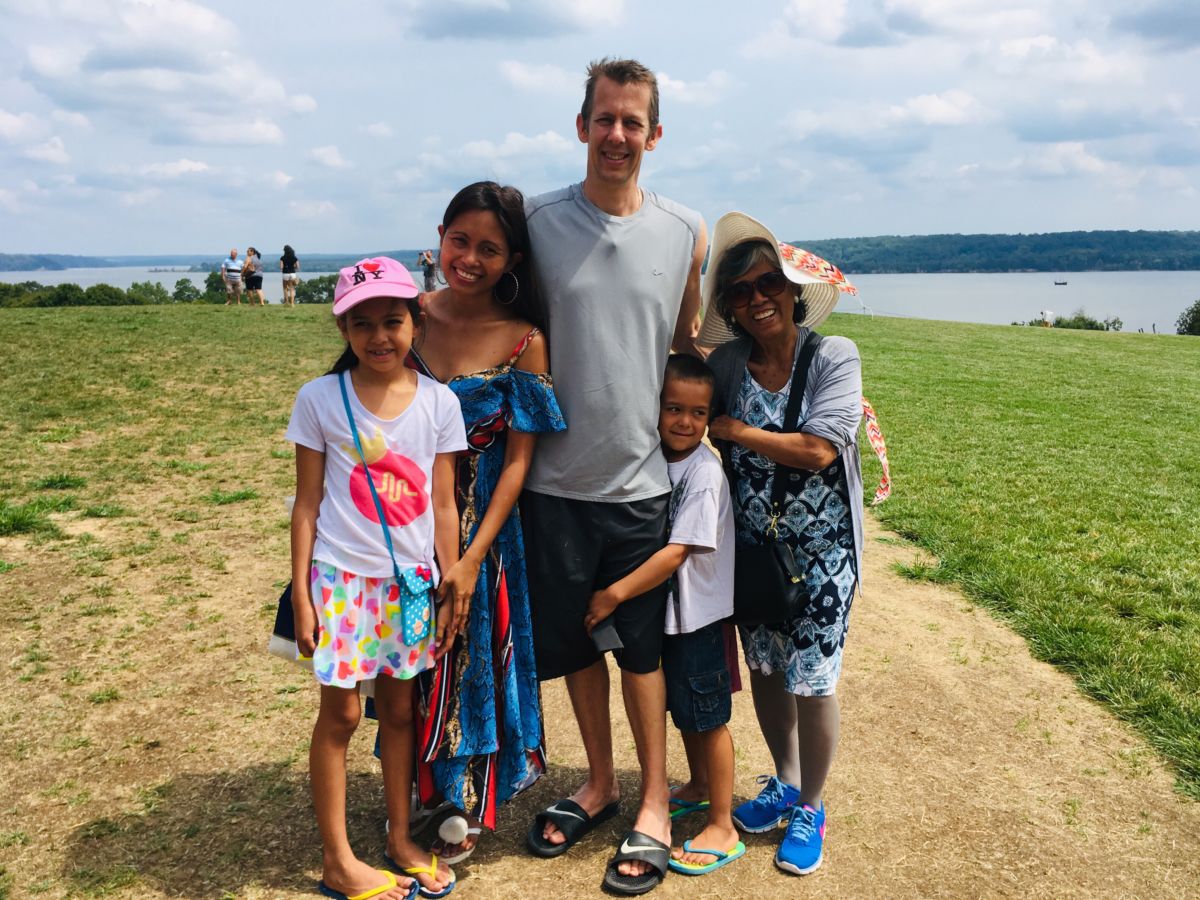 Arrival:
We arrived 1 hour before our tour time and went directly to the souvenir area. We had fun looking at souvenir items available from books, flags, toys, posters, and postcards to clothing, house decorations, refrigerator magnet, and Christmas ornaments.
Note:
You don't need to plan an hour to shop for souvenirs. Twenty or thirty minutes will be enough unless you happen to visit during the peak tourist season. Then the line to pay at the register can be long.

Mansion Tour
We waited in the area, then realized that no one would come to get us for the tour. We had to use the map to find our own way to the mansion. That made us late and we had to half walk, half run to make the tour. My senior citizen mother had a hard time keeping up with us. It's not that bad of a walk when you have enough time, and you're not late.
When we arrived at the entrance a couple of tour guides gathered everyone and called our name. You'll do your tour with other people and it will last 20-45 minutes depending on how big your group is. I think our tour lasted 45 minutes with ten or more in our group.

A woman at the gate gave us general information about the mansion. Then another guide took us inside the mansion. It was inspiring to see how small the house started and how Washington expanded it and made it the way it is today. I am impressed with how the Mount Vernon Ladies Association has cared for this property since they acquired it from the Washington family in 1858. It is such a gift of history that everyone can see and enjoy.
The paintings and architecture of the house are stunning! I am mesmerized by how it still looks great after many years of renovation. We were able to visit and see all the rooms in the mansion and learn George's routine. There is a staircase from his bedchambers going directly to his study room. George arose around 4:00 am to 5:00 am every morning and walked to his study to perform his essential duties of overseeing this large estate.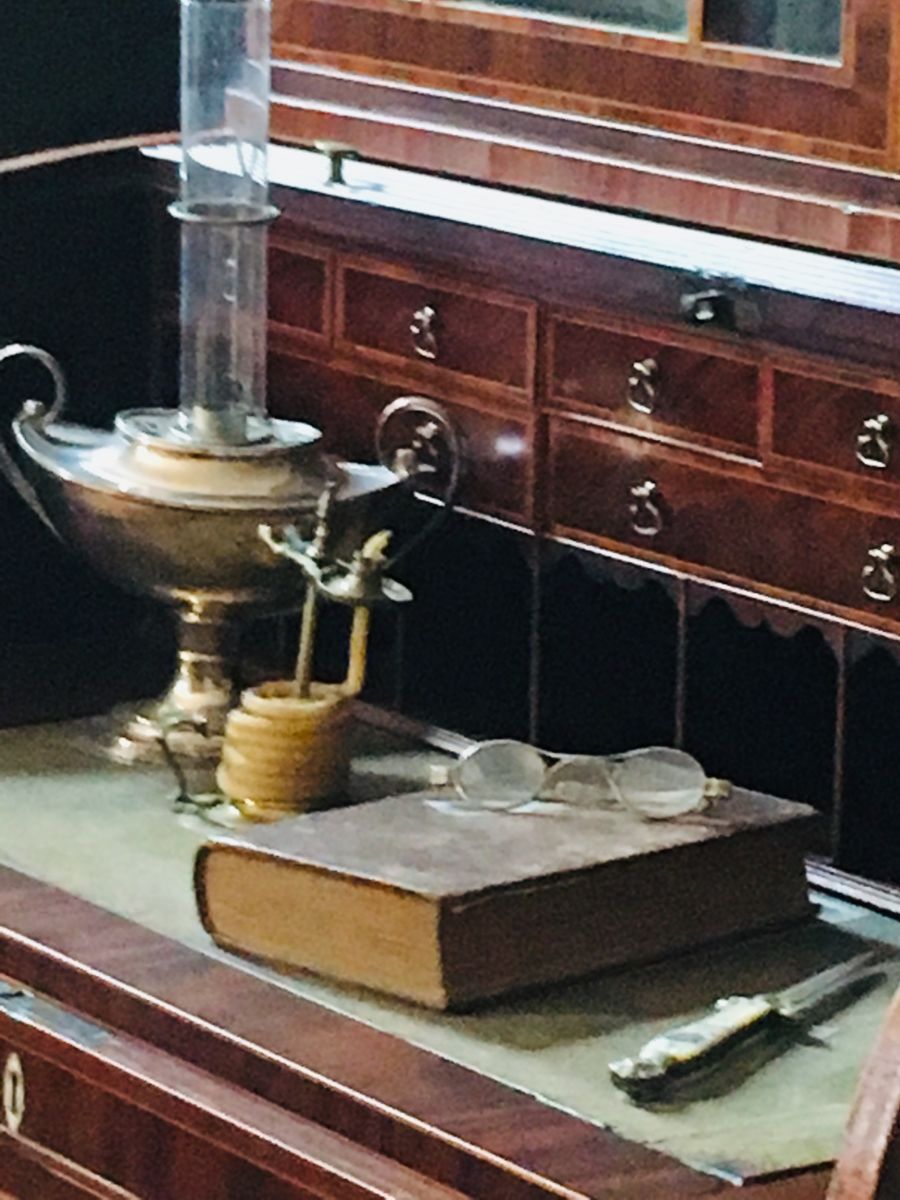 Facts:
Some of George's belongings are displayed at the mansion, including the gigantic key, his eyeglass, piano, and many more.

Mount Vernon has a total of 21 rooms.

The original one and a half story home was built in 1734 by George Washington's father.

The kitchen tools and other materials can be seen in the kitchen. You'll have a clear picture of how they prepared their food in the 1700s.

Some of the rooms at the mansion are like small houses around the main building of the estate.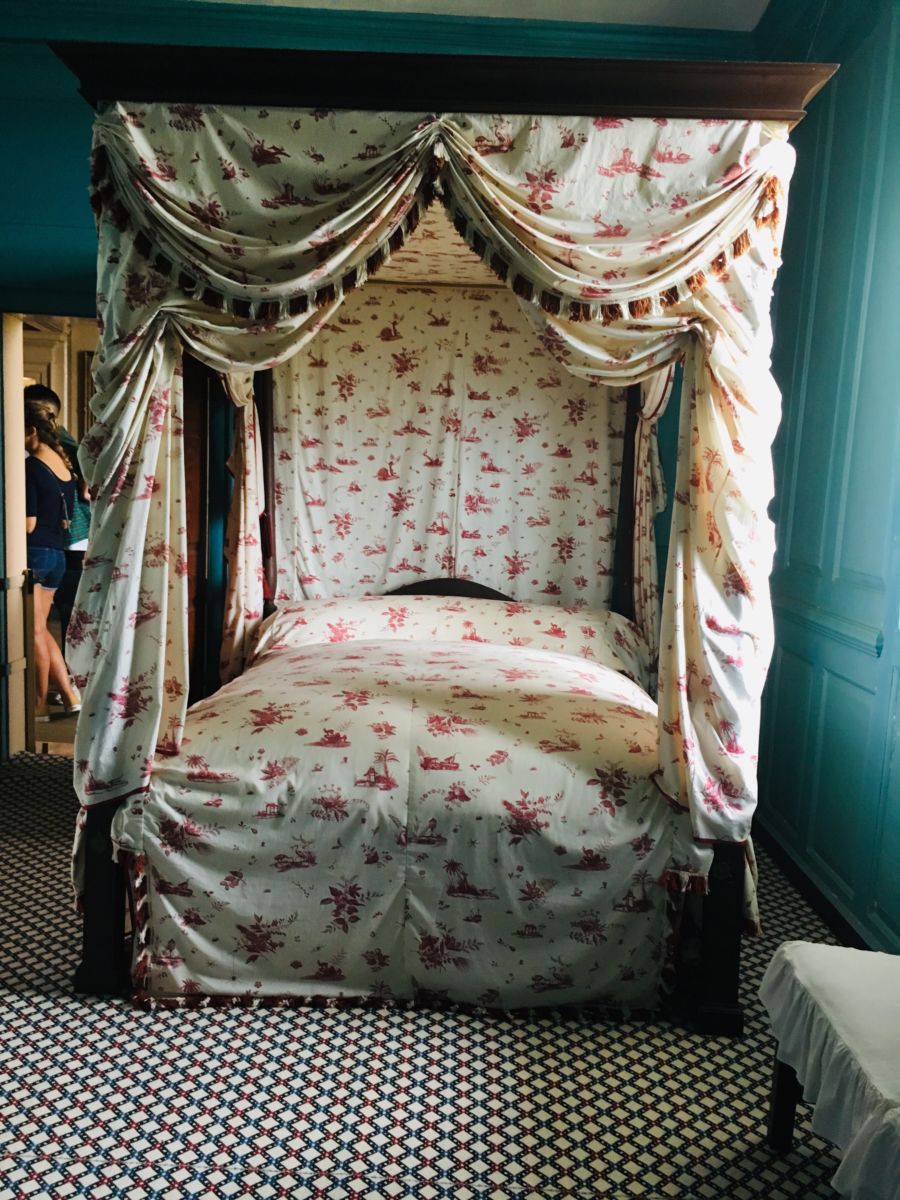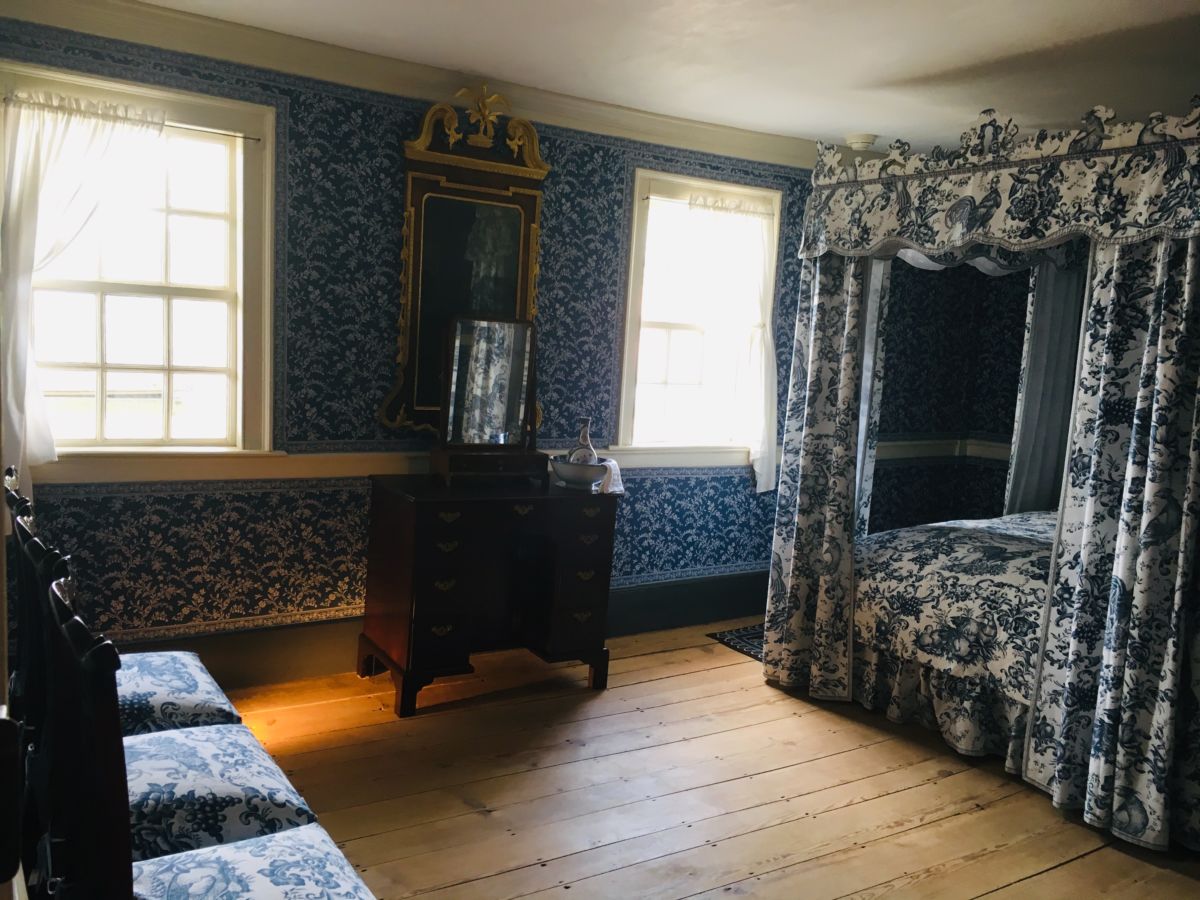 Note:
Be sure to enjoy the view outside the Mansion as it overlooks the Potomac River. Summer is a perfect time to visit here, but if you have small children under eight years old, please be mindful and oversee them. Bring bubbles and a picnic blanket to sit and enjoy the view. Fall would also be a wonderful time to visit and see the autumn colors around the river.
Museum:
You can visit this area either before or after your tour of the mansion, but I suggest you allocate lots of time here. Two hours would be a minimum, and if you're a history lover, you'll want to spend more time. The museum is large, and there are many things to see and enjoy. There is a theater show that I missed watching because my husband and kids were already out! Lol. Trust me, I think I could spend three hours reading all the information and touching the educational displays about George. Ha, ha!
There is an arts and crafts area for families with young children. If you visit Mount Vernon with little kids, it's easier to spend half your time on the history part and then come to this room for the kids to color and make crafts.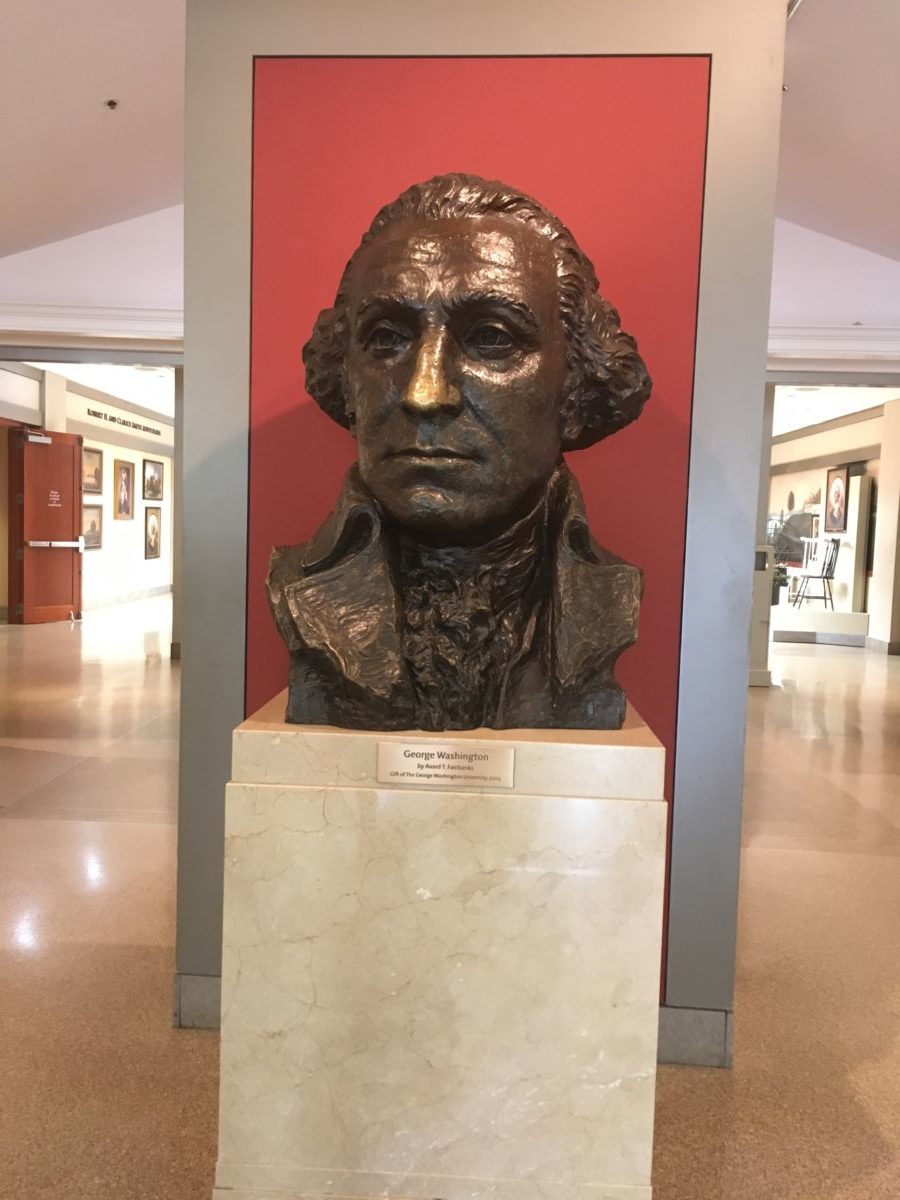 Facts About George:
George married a rich widow.

They never had children together.

He left leadership roles two times because he disagreed with the wrongdoing of other leaders.

George Washington served two terms as the President of the United States.

He is one of the youngest generals to serve in the army.

If you want to learn more click here.
Food:
There is a food court near the entry hall next to the souvenir store. If you prefer to be in a sit-down restaurant you can have the feel of 18th-century decor and dining at the Mount Vernon Inn Restaurant. The restaurant is considered one of the best-kept secrets of romantic dining in Northern Virginia.
Note:
During our visit here we didn't allocate time to eat. So if you plan to eat at Mount Vernon, please allocate another hour for eating especially if you are visiting with small kids. If not, then 30 minutes would be fine. But if you want to try the Mount Vernon Inn Restaurant, then you have to allocate at least two hours to dine here.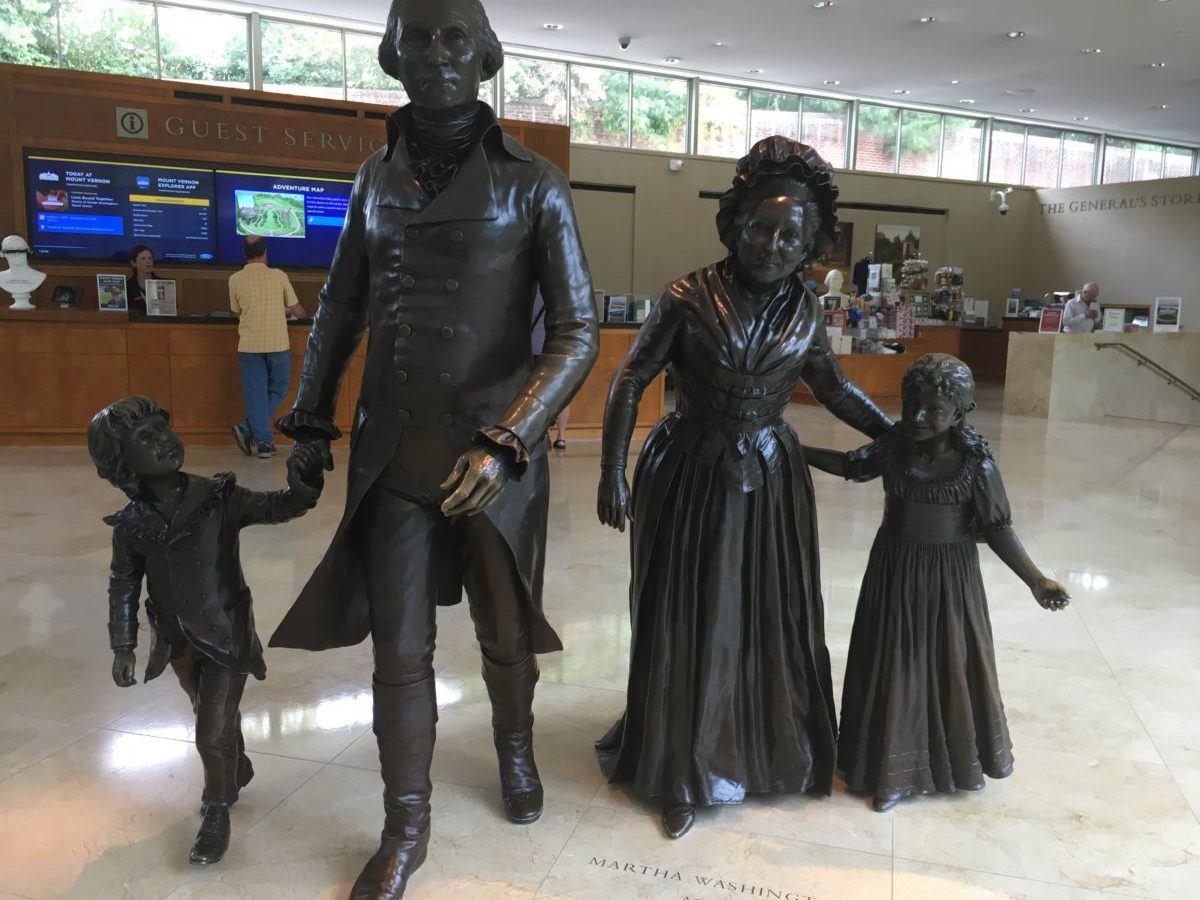 Summary:
George Washington is my favorite US President and leader. I love his bravery and leadership skills. I admire his vision and how strong of a leader he was. Do you know that George is one of very few leaders in history who was not after power? He resigned from his leadership role two times. One of the reasons was he didn't agree with how the other leaders want to rule the people. He deserves to be called the Father Of Our Country.
To be honest, our three-hour visit at Mount Vernon was not long enough for me and I recommend for others to allocate at least a whole day here. Visiting in the wintertime can be cold to roam around the grounds but I think it would be great scenery for those who come during this time of year.
For my personal choice, I think I would love to visit here in the summertime or fall. If you happen to visit in good weather, spending a whole day here would be perfect! You can enjoy the scenery outside and have more time to walk around the estate as it is quite big.
Other Articles From Our Summer Road Trip 2019
Disclaimer: Some links in this article are affiliate links, which means that if you purchase through them, I receive a small commission at no extra cost to you. This helps cover the cost of running this blog. Thanks for your support!