Rodes On The Road Got Nominated For The Liebster Award 2019
Disclaimer: This article may contain affiliate links which means we may receive a small commission for purchases made through these links.
Rodes On The Road got nominated for the Liebster Award 2019 by Curiously Erin. Liebster is a German word mean kind, darling, beloved person, and a sweetheart! I am grateful for Curiously Erin for recognizing our blog and giving us the chance to help promote it to others. Erin was born in Australia, and her travel bug started when she was 17 years old. I admire her strong desire to travel the world and being a woman that knows what she wants in life. She's been traveling the world as a backpacker. Follow her as she ventures the globe. If you like to know more about the Liebster Award here is the link to their website.
Our Travel Story
My husband and I both planned to travel before having our firstborn child, but instead, we got our first born, but it never stopped us from traveling. I always plan a trip, whether it's in our area, near our town, and or out of the country. As a young child, my family always move every year, and we only got to be in one city when I am in College. So I'm used to moving around and having a new environment and new people all the time. While Nate, on the other hand, traveled around the US in his younger years.
I've wanted to set up a blog to write all about our travel journeys, but I was not confident enough if I have the talent to do it. Before our Southeast Asia trip, I wanted to start it but held off as we're trying to deal with a problem I had in having our second child. Last 2015, I finally let my hubby set it up, and I started writing without any further research and publish one post but never told most of my family and friends about it as I am not sure what I am doing. I've written two other articles about Rochester but never published them. We revisited the site this year and I finally convinced my hubby that it's ok for us to do this.
I am glad we are on this now, and so far Rodes On The Road has been to eight countries, ten US States, and fourteen significant cities in the Philippines be it as a couple or as a family. If you want to read more and know About Us read it here.
1. Have you ever traveled somewhere that didn't meet your expectations, for better or for worse?
I don't remember a specific traveling experience that did not meet our expectations but of course, reading reviews ahead of time we do not expect perfection! But I always find ways to have fun every time where we go. If one isn't working, then let's see another fun thing to do then.
2. Share a funny, inspiring, or exciting story about your blogging journey.
I asked my mother-in-law how bad I write and she always replied, I love your effort and that's a good thing to have! But, I honestly don't like the idea and been wondering how I can turn on this SEO bullets into green. I spent many days trying to check my older post to correct them until I got off a chair and walked like a crippled old woman. I got my back pain for being in the computer all day then, my hubby called me a crippled old lady.

Five weeks of blogging, I passed an article Quintana Roo State In Mexico/ Things To Do and See 2019 to be considered as one of the content creators in going to Quintana Roo region, and I am in a shortlist and part of the Hip Traveler Ambassador group.
In four months, Erin posted looking for new bloggers to check and or nominate for the

Liebster

and I posted the link to the comments section not expecting a response. It was good news when Erin privately message me about the nomination. For six months in my blogging journey I was surprised to read my name under the tweet of Kaci Ventures about the Blogger Recognition Award through my experience, this quote "Do What You Love, And The Rest Will Follow" is correct.

I do not know anyone on Twitter, and I don't know how others recognized me. I build my twitter from 0-1,000 followers within a month.
3. What is something memorable a stranger has done for you while traveling?
We went home to the Philippines for our wedding, but then I ended up changing my flight going back home for one more month with my daughter. On our way to enter immigration here in the US, I lined up in the US citizen line since my daughter was a US passport holder while I have my Philippine passport and green card. The officer asked me to go line up in the green card holder line after I processed my daughter's entry into the United States. The lady that accompanied and helped me with my luggage responded to the officer and said something so that he'll process my entry as well instead of forcing me to line up in another line.

When we were in Singapore, riding a train, my son was screaming his head off, asking his bottle of milk as he is already starving on our way back to our hotel. An old lady went to us and gave us KOPIKO candy. We're honestly scared that the police will knock on our hotel door for my son violating the rule of eating candy inside the train but we are relieved that no one did. It helped my son calm down and he managed to wait until we were in a place where it's ok to feed him.
4. You get accepted to participate in The Amazing Race. What kind of competitor and traveler are you? Will you win?
Hhhhmmm, for my hubby point of view, he believes that we both have a chance to win the game! With how we were raised and taught to survive at a very young age, we will be one of the best candidates to win the Amazing Race show. My husband is mostly good at everything while I am the opposite, but I am not a quitter either.
5. Are there any emotional challenges you have to deal with as a traveler, and how do you deal with them?
Yes, I am the queen of headaches, and I am physically weak, but it doesn't stop me from doing what I love. I made sure I take a rest for a moment to calm and relax!
6. What is the biggest travel dream you have fulfilled? And the one you are yet to tick off?
The biggest travel dream we had fulfilled is when we went home last 2014 and traveled to four Asian countries including the Philippines, Singapore, Malaysia and Thailand with our young children. We did 8 stops total to visit major cities.
These will be the links to our trips:
Italy is the next country we are trying to tick off in the lists. After what happened to the Cathedral Church in Paris I realized we have to make it through to Italy as everything in this world isn't permanent and if you are dreaming of seeing something you have to put effort to do it.
7. What is the biggest piece of advice you would give someone about to set off on their first overseas journey?
Make sure your passport is with you no matter what happens and wherever you go. If you're a traveler, that's your sweetheart as your journey depends on your passport.

Read, read, and read and make sure you do your research before going overseas.

Checklists of everything you need so you know what you already did and what you need to have.

Please make a copy of all the documents you have in case it gets stolen or lost. So you have something in your email, or your loved ones can have it in case of emergency!

Try to know the word help in the local dialect of the country you are about to visit. In case you need one at least you can go and ask for some help during an emergency.
8. Do you travel with something impractical, oversized or purely for comfort?
I honestly don't remember taking one yet! But maybe this New York City trip I am about to do is impractical travel? Lol
9. What is the best item in your carry-on bag?
I guess a cellphone as it is handy. We can communicate with people, take pictures, and browse our emails and check our flights and other important things we need to know during our travels.
10. Is there a country you keep returning to? And why?
Yes, Philippines as I am Filipino. I love to be with my friends and family! I feel home every time I go home although life changes, and it's not exactly it used to be but still, I feel comfortable every time I go back. If ever this one isn't acceptable, I would say Thailand will be the one. I always told my hubby when the kids are older every time we come home to the Philippines. I want to side trip Thailand and stayed longer there too. One to three months would be great and enough for us to enjoy their local cuisine. I love Thailand, and I wouldn't hesitate to go back if ever given a chance to go and visit that country.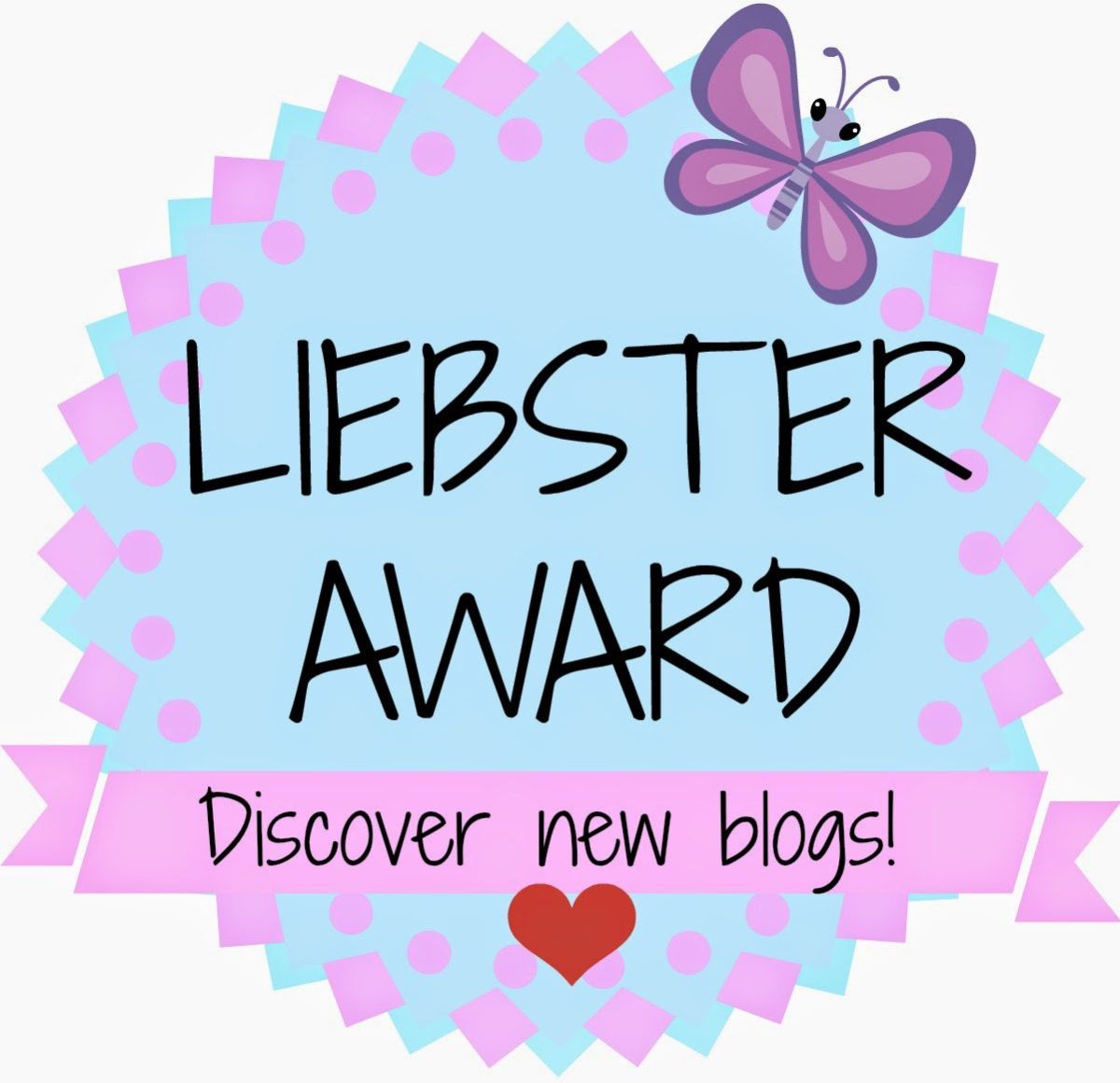 The Following Names Below Are The Awesome Bloggers I Nominated For The Liebster Award 2019
Now it will be my turn to nominate other new bloggers for the Liebster Award. They were the people I communicated within the very beginning when I was only under 1000 followers on Twitter. I noticed them as we're all new to the industry and trying to know new bloggers and established writers. I am excited to read about their journey and their answers to my questions.
These Are The Following Nominees:
Wander-Through

for tacos in Houston and the surrounding areas. Paloma is an expert for it and she really knows how to make you drool with all the tacos around the State. She's also doing book reviews in any exciting novels. If you plan to visit Houston and or living in the area and wanted to find a new taco place Paloma got you covered! Please follow her journey as she ventures all the taco places.
The 365 Family

is a lifestyle and family Christian blog sharing about what they learned as a family throughout their journey and give free printable arts that you can simply print and decorate in your humble abode. Susan is a very nice woman full of compassion and I can say she mastered the chaos of life.

European Slice Of Life

is a lifestyle blog that loves to travel and taste the different flavors around the world in the hope of having her own pastry shop someday. Marianna already traveled to forty-five states together with her husband.
Passport Explored

is a travel blog venturing around Central, South, and Northern America. Michael venture alone but his blog has great information about the places he visited may you be a family, couple, and solo traveler you still benefit his blog.

My Unexpected Life

Kevin is a performer and a music educator that resides in the Metro of New York. He writes about family travel, their lifestyle, and his experiences throughout his life as a musician and as a traveler.

Serendipityonpurpose

Lori is a lifestyle and travel blogger who loves to travel with her big family. She enjoys planning and sharing her travel tips. If you have a big family to travel with and or looking for some new tips this is perfect.
Now it will be my time to throw questions unto these amazing bloggers.
Questions For My Nominees:
Will you travel to a dangerous country? Yes or No? And why?

If you're given a chance to live in another country where you will go and why?

Do you experience difficulties during your travels? If yes, how you handled them?

What interests you to visit a certain place?

Tips you can give to other travelers on how they can travel safely?
Other Awards:
Disclaimer: Some links in this article are affiliate links, which means that if you purchase through them, I receive a small commission at no extra cost to you. This helps cover the cost of running this blog. Thanks for your support!