Sunshine Blogger Award Nomination: Are We An Inspiring Page?
Disclaimer: This article may contain affiliate links which means we may receive a small commission for purchases made through these links.
Sunshine Blogger Award Nomination: Are We An Inspiring Page? Thanks to Lisa in Realistic Optimism, and Lina from The Caffeinated Introvert. I am glad that these two wonderful lifestyle bloggers noticed our family blog as a positive input and inspiration to others.
For them, to keep an eye on our page and to give it a deep thought, to be part of this nomination, is such a wonderful blessing. That someone out there considers our blog site worthy of being part of this Sunshine Blogger Award nomination.
I am humbled and honored to accept the nomination and happy to be a part of this Sunshine Award. To be considered as an inspiration to others, especially to small children, is one of my goals. As I wanted to send the message to young kids, who might be suffering the same, as what my sister and I encountered growing up. To let them know that there is always hope and rainbow in every struggle in life.
All we have to do is trusts God as he knows what he is doing. What we have become it is not because he wanted to see us suffer but to mold us in the right direction and prepare us to be the person we are now.
Below is the poem I wrote last December 10, 2017. I was feeling ill for several days, and I get tired of it. So I woke up went somewhere and wrote this one before heading out. My daughter made a tune in this one, and we sing this sometimes in our home.
NO MATTER
No matter how grey No matter how dark always find a way to follow the path!
No matter how grey, No matter how dark always look for a sign to light!
No matter how grey, No matter how dark always know that you made this far!
No matter how grey, No matter how dark always know that you lead this road so far!
No matter how grey No matter how dark always put a smile to life!
No matter how grey No matter how dark their is light somehow down the path!
No matter how grey, No matter how dark the more you come strong, the more you stand tall!
The reason I am sharing you this small poem that is now a song in our humble home is to encourage you to write something positive no matter how hard the situation your facing in life. By doing this, it gives us a positive outlook, and it encourages us to keep going.
Below is the poem I wrote earlier this year February 2019 when I started blogging. I was miserable and torn and this poem helped me to keep going and learning new things. Being a housewife for too long is a great challenge to get back and let your brain works. Blogging isn't an easy task you have to learn a lot of information. People who are supposed to be the first to support you will put you down and its the most painful part.
Born
When my memory starts all I see is suffering and sorrows.
It isn't great. It isn't great all I know I was Born To Suffer.
I tried to find my path and I tried to lead the ways. But all I got caught up and nothing is done.
I tried to express my feelings and I tried to explain but all I got is more suffering.
It isn't great. It isn't great all I know I was Born To Suffer.
What can I do? What can I do to make these feelings go away?
I wanted it gone but it's like it sticks with me forever.
It isn't great. It isn't great all I know I was Born To Suffer.
I wanted to escape these feelings that hold me for so long.
It's too much for me to handle and I can take it no more.
It isn't great. It isn't great all I know I was Born To Suffer.
But now, I am strong and I can break every storm that trying to shake and trying to break.
I am born to live in. I am born to lead… I am born to guide and I am not Born To suffer.
I am born to write… I am born to inspire… I am born to preach and I am not Born To Suffer.
Born… Born… Born… Yeah…Yeah… Yeah…
What is the Sunshine Blogger Award
The Sunshine Blogger Award is given to bloggers by other bloggers who are creative, positive and inspiring while spreading sunshine to the blogging community.
There are some rules for being nominated:
Thank the blogger who nominated you in your blog post and links back to his/her blog.

Answer the 11 questions the blogger asked you.

Nominate 11 new bloggers to receive the award and write them 11 questions.

List these rules and display the sunshine blogger award logo in your post and on your blog.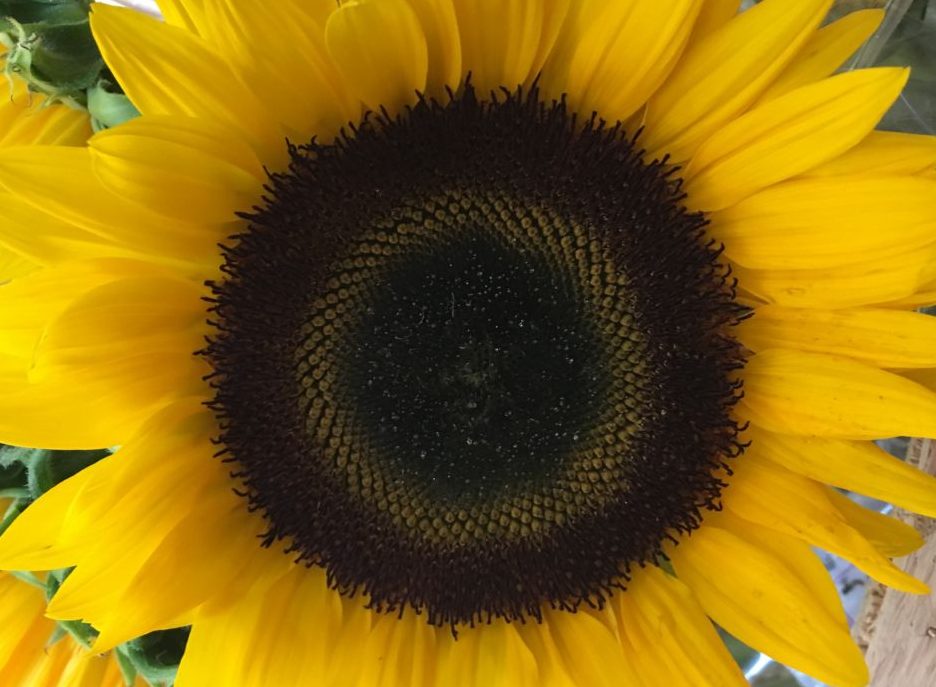 Now Lets Answer The Questions That Caffeinated Introvert Ask:
1. Why did you decide to start blogging?
I decided to start blogging because I love to share and give tips about travel. I wanted to share to others that we can still travel even if we have a limited budget. The only way I feel connected with my field and can manage my own time. I wanted to get back to work and be in my area, but with the minimum salary in the travel industry plus the shifting hours, it doesn't work in our family. Through this, I travel with my own family, and at the same time, I can write and give tips to others.
2. How did you decide on your blog name?
I honestly wanted it to be something monkey or tarsier as my son loves to eat bananas every day while I, on the other hand, used to laugh and called tarsier because of the shape of my ears. Lol, But I decided to do a couple of names and asked my close friends and family members what they like the best. So that's how we came up with our Rodes On The Road blog name.
3. How did you decide on which niche to blog about?
I love to travel, and I firmly believed I am passionate about it. Having a degree in Hospitality and Tourism Industry and travel to domestic and international places gives me courage that I can do this.
4. What is your favorite article that you blogged about so far?
I think most of it as it is all our experienced but I'll lists the top five here:
5.

Do you have a favorite vacation spot, and why do you love it so much?
My favorite vacation spot in Cebu, Philippines, and Chiangmai Thailand. I love to visit Cebu all the time. Every time I come home, it always feels relaxing to see the place you used to live for a long time. Walking along the street, you used to walk every day, doing the things you used to do growing up and especially eating the local dishes and anything I craved for a long time. While Chiangmai Thailand feels like similar to Cebu but more peaceful and relaxing. I love Thai food, and it feels identical when we visited last 2014. It feels home to be there, and the warm welcome and genuine smile of the people we meet is priceless.
6. If you could meet anyone, alive or dead, who would it be and why?
I would say it's my father. I know how much he loves us and looks for us until now. If only we are near but I think it's our destiny to always live far from him.
7. Are you a morning person or night owl?
Hhhmm.. this changes. I honestly, cannot say if I am a morning person or a night owl as it depends on how I feel during the day. But for sure, I love to have my ME time before I tend my kids to school. It makes me lazy to get up early during the cold season. I wish I live somewhere warm.
8. What is the best piece of general life advice you've ever received?
Be the strongest person you can be, and don't let anyone shake our/the family! This advice is given by my father when I was nine years old, and my grandfather from my mother's side when I was 13 years old.
Be proud when your hands are full of scab, not the shinest one because God isn't looking the cleanest and shinest hands his looking for the hardworking one. This advice is given by my mother when I was six years old.
Be yourself, and don't be scared to be different! The last word I heard from my grandmother on my father side when she was in the hospital. I'm still in college during that time.
9. What is your favorite quote?
Go Where You Want To Go
Be What You Want To Be
Because You Only Have One Chance
To-Do All The Things You Like To Do
10. If you were to write a letter to your 18-year-old self, what would you say?
Have fun and be young! Get a boyfriend! Lol
11. What is your most favorite part about blogging? Least favorite?
My favorite part of blogging is the support we have to each other. I never expect to receive this support and for our blog to be noticed within six months. The kindness everyone shows to each other is priceless. My least favorite is the technical side or behind the seen work as it is so many things need to learn and do.
My Nominees Are:
4.The Virginia Nymph
5. 4 You I will
10. Where I've Been
My 11 Questions To My Nominees:
1. What inspired you to write?
2. If you're given a chance to talk to unfortunate young children, what would you say?
3. When you have to do an inspirational poem or message, how does it sound?
4. Life hit us hard sometimes, and when you hit bottom, what do you do? Do you write anything about it? In what way? Journal, poem, and or song?
5. Who you look up to?
6. Do you have a favorite book and or author that helps you positively change your life? If yes, what book and who is the name of the author?
7. Blogging is not an easy task to do. So what difficulties you encountered and how you handle them?
8. Why should the readers follow you, and why?
9. What inspires you to travel, and why?
10. Do you find a life quotation that can describe your life journey as a whole? What would it be?
11. In what way can you help spread positivity to your community and to the world we live in?
My Other Awards
Disclaimer: Some links in this article are affiliate links, which means that if you purchase through them, I receive a small commission at no extra cost to you. This helps cover the cost of running this blog. Thanks for your support!