Tips and Tricks! For A First Time Blogger
Disclaimer: This article may contain affiliate links which means we may receive a small commission for purchases made through these links.
If you are a first-time blogger and are considering pursuing the blogging business, I have some tips and tricks for you. Blogging can be a lot of work with many facets of the business. Too much information can be confusing. Too little information won't get you started right. I started out clueless and made mistakes. I'm sharing with you what I know now about the blogging business that I wish I had known when I started.

Attend a Blogging Blast Off Course
I recommend that everyone enroll the 5 Day Email Crash Course. It will make your life so much easier. When you like the course their Blogging Blast Off is worth your time and money. It's a 30-day course that leads you step by step on how to set up your blog. Every day you have an assignment, each day building on yesterday's task until at the end of 30 days you are blog ready. The assignments are not so time-consuming that if you miss a day you can't catch up. The instructors will help you and answer your questions. Blogging Blast Off's incremental approach leads you gradually into competence and confidence so you are not overwhelmed by all the details of starting a blog. If you are serious about your blog and thinking of doing it as a business, then this class is well worth your time and money.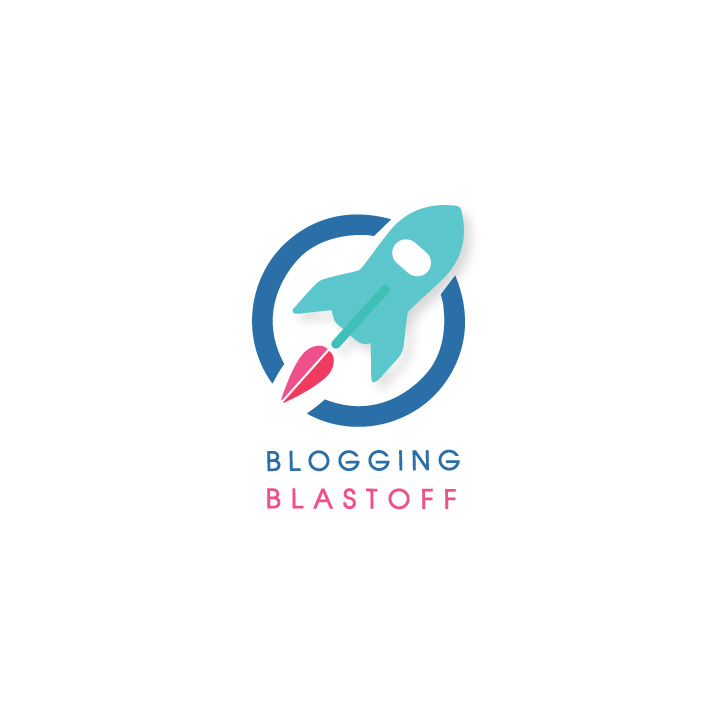 Web Development Company and/or Web Developer
In hiring a web development company and/or developer, you need to make sure that they are trustworthy. Some people will tell you a lot of nonessential things you need to do just so they can charge you more money. It is imperative that you hire someone through referral. When you locate a web developer, ask questions so you have a thorough understanding of what the developer offers and what work you need to be done. If the developer asks you questions to find out exactly what you want to be done with your site, that's a sign of the developer's integrity.

I've heard of bloggers or website owners who paid thousands of dollars for services that developers recommended. When I asked my hubby about it he said those services were unnecessary. Sometimes your website traffic affects how fast your website loads. There is no need to add anything to your website for that feature.

If you need help to start your blog or if you run into problems with your website, Nate is accepting freelance work. Nate charges by the hour instead of by the job because website problems are often unique to that site and can vary in the time required to solve the problem.
Setting Up Your Blog
In setting up your blog, there are many things to take into account. Below is a list of topics that require thoughtful consideration as you begin your blogging journey.
1. Choose your niche
Choosing your niche is easy. What you are good at or what are you passionate about? What do you want to share with others? Here are some possibilities:

Lifestyle

Travel

Chronic Illness

Health

Fitness and Sports

Entertainment

Finance

Food

Relationships

Family

Home Design

Politics and Society

Gaming

Legal Requirements

Business

Web Technology

Writing
2. Choose a domain name
Choosing a domain name is fun, although sometimes it can be daunting if the domain name you want is already taken. I suggest you relax and enjoy the process. Think of something catchy that grabs people's attention and is easy to remember. A domain name that describes both its content and you as a person is ideal. The two places we recommend to purchase your domain name are Google and GoDaddy.
3. Find a hosting provider
There are lots of hosting providers on the internet. We recommend Cloudways. We recently switched to them and we love the speed, ease of use, and the fact that you don't have to share your cloud server with other websites.
4. Choose a Theme
Choosing a theme can be tricky. Make it simple — white background and a black, easily readable font size font which can be read on phones.

Note: 14-18 font-size is advisable.

5. Logo
A logo is important to businesses as it represents you and your company. It is essential that you plan and design it carefully. Make sure to pay someone to customize your own logo. That way it only represents you and your company. No comparison. Don't be like us who paid a ready-made logo and end up with too many businesses who used it. Ending we paid double within a year.

6. Legal Requirements
In setting up a blog, there are steps to take to make your blog legal and to obey the laws. Amira (blog name, Aselfguru) is a lawyer who helps bloggers and online entrepreneurs with legal matters. She wrote many legal templates that we needed to set up our blog as a business. If Amira's online store does not have what you need, contact her and she will custom make you the template you need. Amira is approachable and responds quickly to answer your questions and meet your individual needs.
The three basic legal forms we needed for our website were privacy policy templates, disclaimer templates, and terms and conditions templates. You must have these three templates to get approval from Google Adsense for their ads.
7
. Getting a local business license or DBA
Before you get a business license, you have to identify your business. First, I opted for a sole proprietorship and applied for EIN for tax purposes, but before our first anniversary of being in business, Nate and I applied for a partnership. We then applied for an EIN number for our Partnership. Every state and county has different requirements. Our town doesn't have any requirements to start a business, so we went to our county to apply for a DBA (doing business under an assumed name). They asked to see our individual IDs and asked our blog name. We paid $30 for our business license. It was a fast and easy process for us.

Types of Business licenses
Sole Proprietorship

Partnership

LLC

S Corporation
8.
Opening a business bank account
Open your business bank account after you get your DBA certification and apply for an EIN online. The bank needs this information to open your business account.
It's best to have a separate bank account for your business transactions to avoid confusion between your business and personal finances. The separation makes filing your taxes much easier.

Note: We opened our business account in a local federal bank. Choose an account that does not require a minimum monthly balance and charges low or zero maintenance fees. The blogging business takes time to earn a profit.

9. Money Transfers
In the blogging arena, you work with a variety of businesses. This means you need a way to process cash-in and cash-out transactions.
Signing up a PayPal business account
It is important to have a PayPal business account other than your personal account. It's easier for tax purposes. Also, it is simple to use PayPal plus it's more secure as you don't have to provide your business bank account number to your business partners and or clients.
This is another online money transfer that we love. We use TransferWise to transfer money to the Philippines and to make our mortgage payment in the Philippines. It is convenient and easy to use. In addition, it is cheaper and their exchange rates are higher compared to other sites. The only downside is you need to have a local bank account to be able to transfer money.

We have, at times, processed money through Xoom. If you don't have a bank account and want to transfer money to other countries, Xoom is a good way to go. You can transfer funds through a bank account using either a country's local currency or your local currency. It depends if your business partner has a U.S. currency account or their local currency account. If there is no bank account, you can choose to send it for pick up and or delivery, and it's up to your clients how you want to complete the transaction.
Note: Sending U.S. dollars through Xoom and receiving funds in U.S. currency is the best way to go. For example, if you send Philippine Pesos and they receive it in Philippine Pesos, it is not the best exchange. But sending U.S. dollars and your party receiving the funds in U.S. currency in the Philippines results in reasonable exchange rates.
10. Writing Your Post
Congratulations! Now you're ready to begin writing and publishing your articles. In writing, you need to be alert to keywords and SEO. It is essential to learn this and pay attention from the very start. Diligence at this point will save you a lot of time and smooth your path.
11. Social Media
You have to have a social media account for your business in order to interact with followers and other entrepreneurs in your niche.
Instagram

Facebook

Pinterest

Twitter
12. Join a bloggers group
Joining a group thread in FB, Tailwind, Twitter, and Instagram will help get your business known. It helps your blog run the systems and acquaints you with other bloggers in your niche.
Aselfguru Business Blog Community

Golden Bloggerz Online Community

Under 1000 Club- Aspiring Travel Bloggers

Travel and Pin It

Travel Tribes in Twitter
Summary
Blogging business is not for everyone; you need to have the patience to survive in this industry as it has a lot of information needs to learn and do to run your site and run the business side. You need to spend money and time for you to earn, of course. If you want to learn my one year journey. Read the article Blogging Mistakes And Accomplishments Within First Year.
Disclaimer: All ideas are mine based on my blogging experienced and what we learned along our journey. If you click ads on this site, you won't be charged extra, but it will help us ran this website. Thanks for your support.